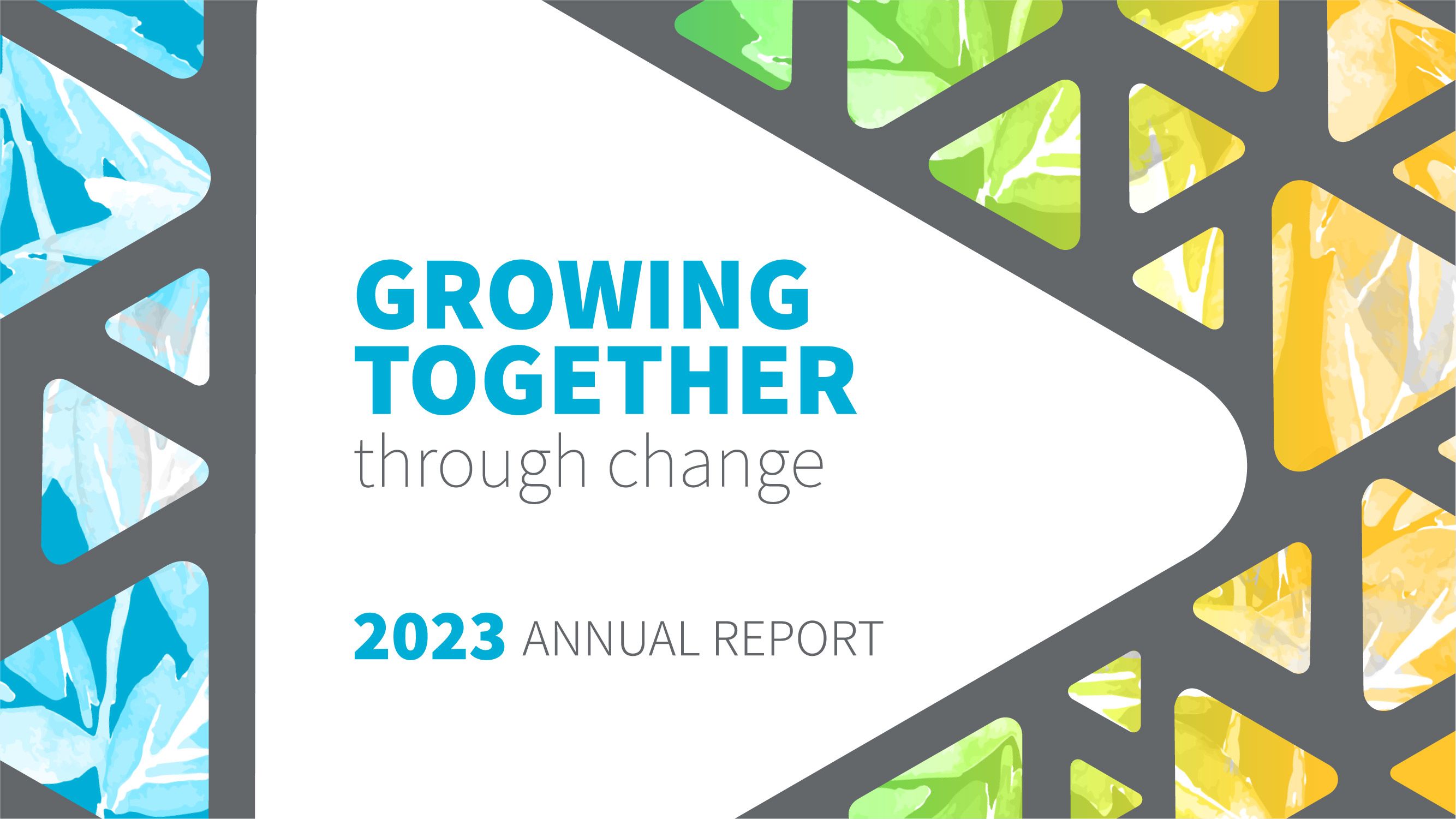 About Moving Traditions
Since its founding in January 2005, Moving Traditions has championed impact-focused youth-serving programs at the intersection of Judaism, gender, and wellbeing. Along the way, we have partnered with 560+ synagogues, JCCs, camps, day schools, and emerging organizations and trained 2,650+ educators and clergy to meet the needs of 31,500+ Jewish preteens and teens. Today, 18 years of research and careful program evaluation show just how well Moving Traditions strengthens Jewish educators, emboldens youth, and engages families.
Mission:
Moving Traditions emboldens Jewish youth to thrive through the pursuit of personal wellbeing (shleimut), caring relationships (hesed), and a Jewish and feminist vision of equity and justice (tzedek).
Vision:
Drawing on the belief that all human beings are created in the Divine image (b'tzelem Elohim), we envision a world where Jews, Judaism, and Jewish community are a force for wellbeing, equity and justice.
Moving Traditions' philosophy for helping Jewish youth thrive rests on three interconnected outcomes:
SHLEIMUT
93% of educators reported that teens in our programs increased their skills, learning or awareness to pursue self-knowledge and wellbeing.
HESED
88% of teens in our programs experienced Judaism and Jewish community as vibrant, meaningful and relevant.
TZEDEK
87% of teens in our programs felt inspired by their Jewish and feminist learning to make a positive difference in their communities.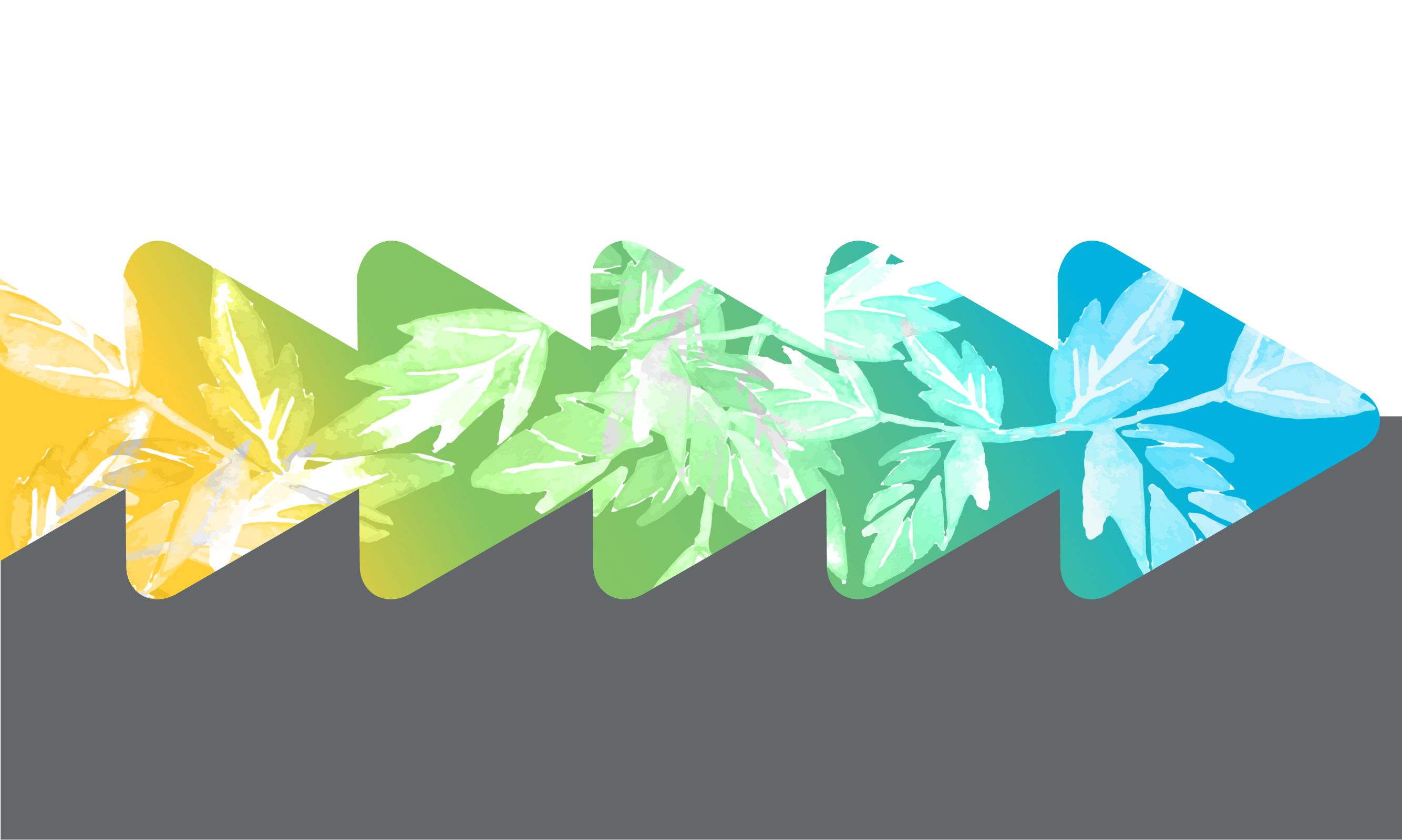 GROWTH TOWARD OUR GOALS
Last year, Moving Traditions released our latest strategic plan with the aim to double our impact by 2025 through three ambitious goals.
GOAL 1: REACH MORE TEENS
In 2022-23, Moving Traditions partnered with 185 synagogues and Jewish institutions to engage a total of 6,295 Jewish youth in our programs, including:
4,046 in B-Mitzvah Family Education, for 5th-8th graders and their parents to explore becoming and parenting a teen
1,056 in Teen Groups, transformative and inclusive communities including Rosh Hodesh for girls, Shevet for boys, and Tzelem for LGBTQ+ and nonbinary teens
1,134 in Kulam, a dynamic plug-and-play curriculum for Hebrew High School students
46 in The Meyer-Gottesman Kol Koleinu Teen Feminist Fellowship for 10th-12th graders to build community and gain agency as Jewish feminist changemakers – and 50

in 2023-2024!

13 in our inaugural pilot of Kumi: An Anti-Oppression Teen Leadership Experience for 10th-12th graders to explore issues of identity and build skills to create community and disrupt racism, sexism and antisemitism – and 20

in 2023-24!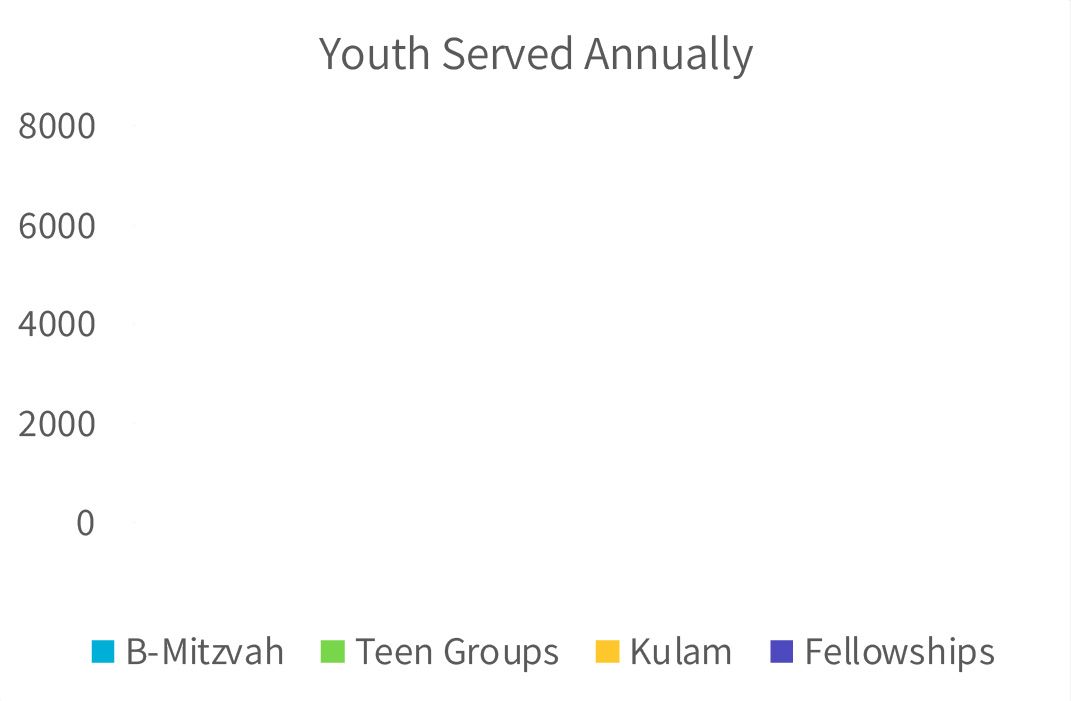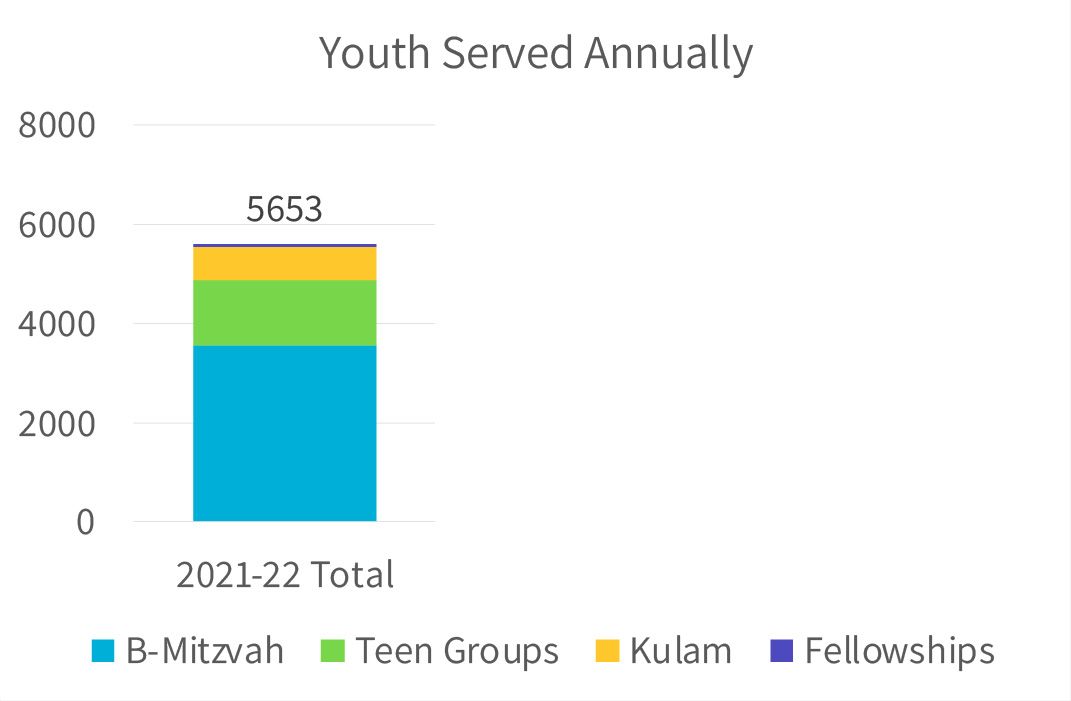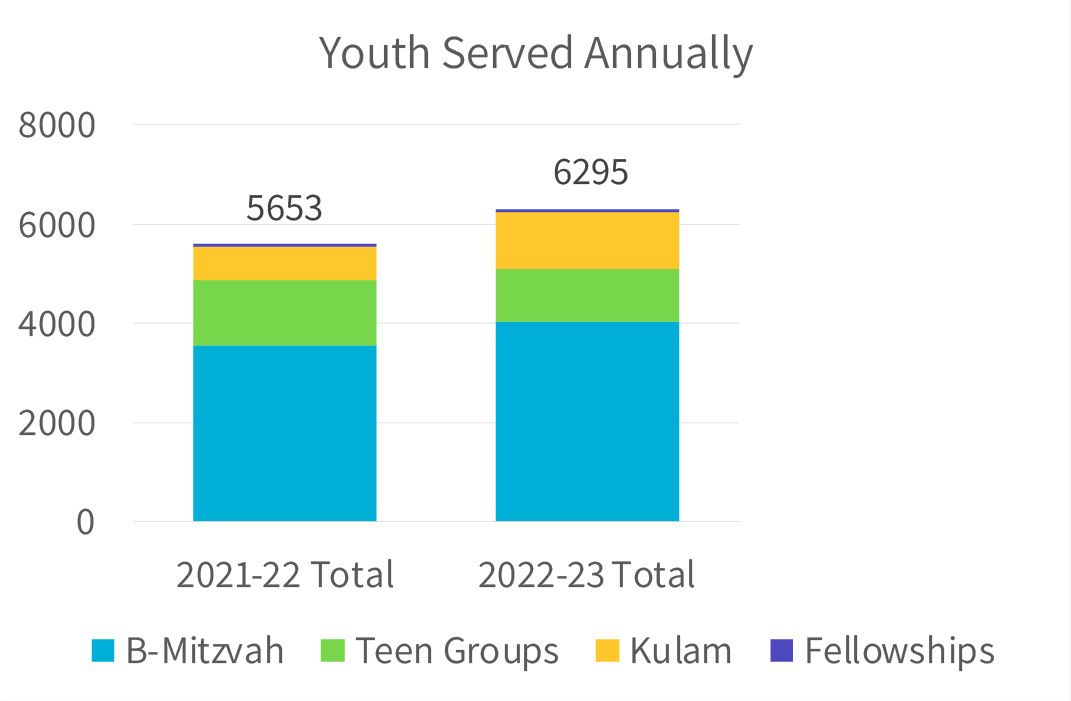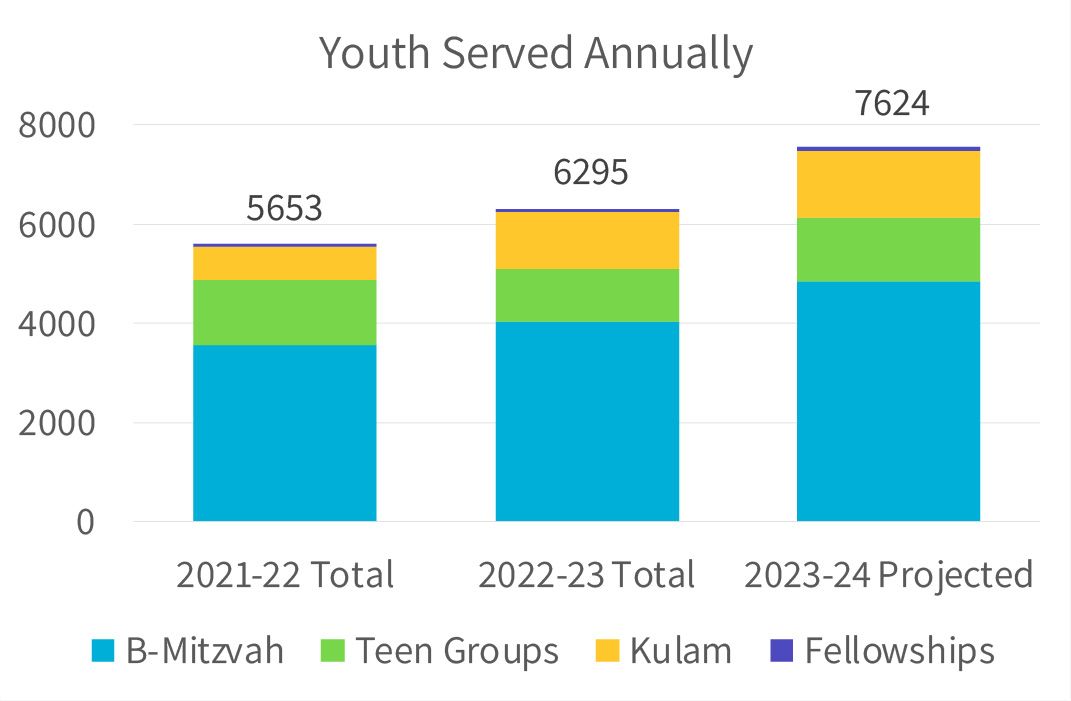 "Rosh Hodesh saved my life in many ways, so I knew that I wanted to continue being a part of Moving Traditions. It brings me so much joy knowing I am making a difference in adolescent lives through such an incredible organization."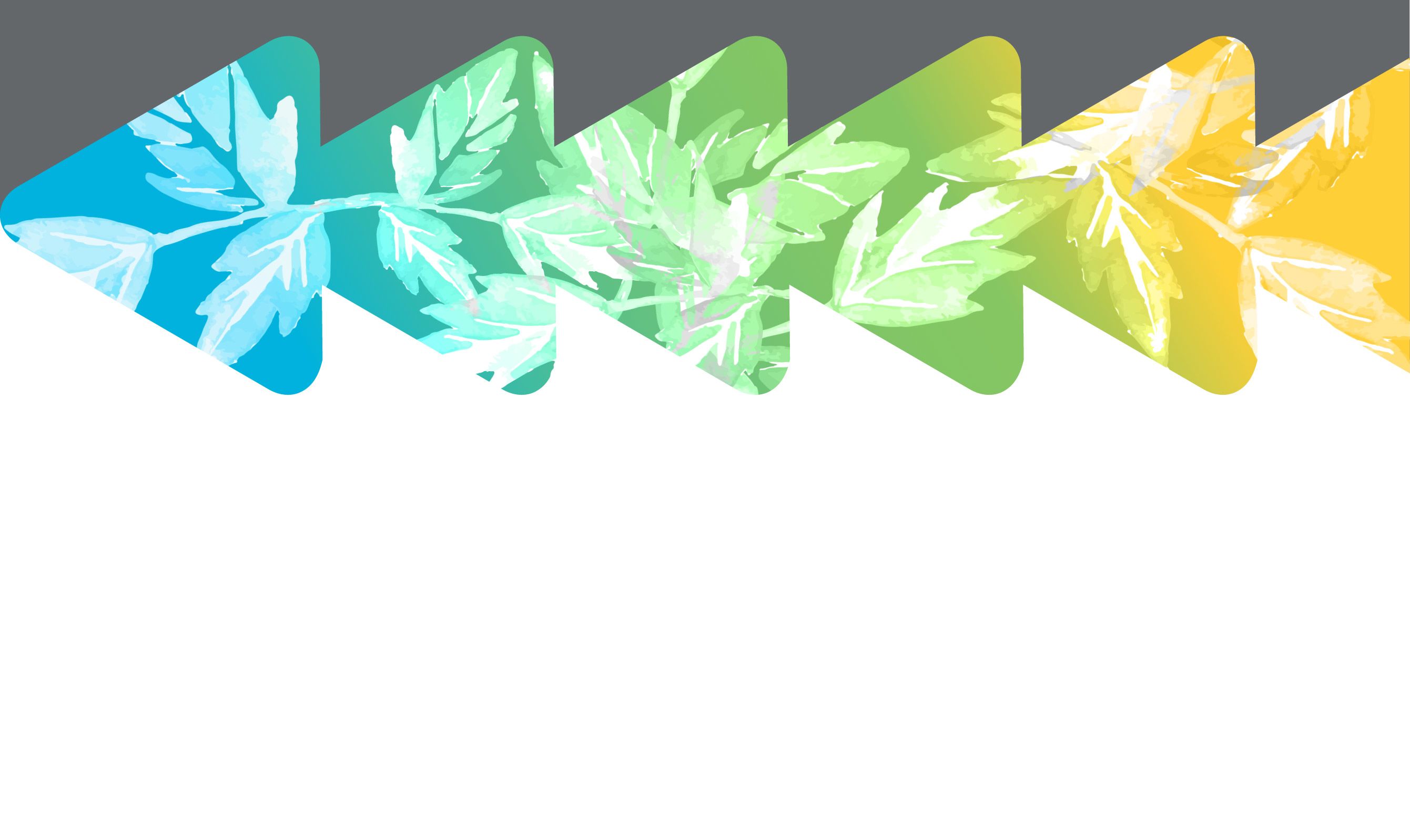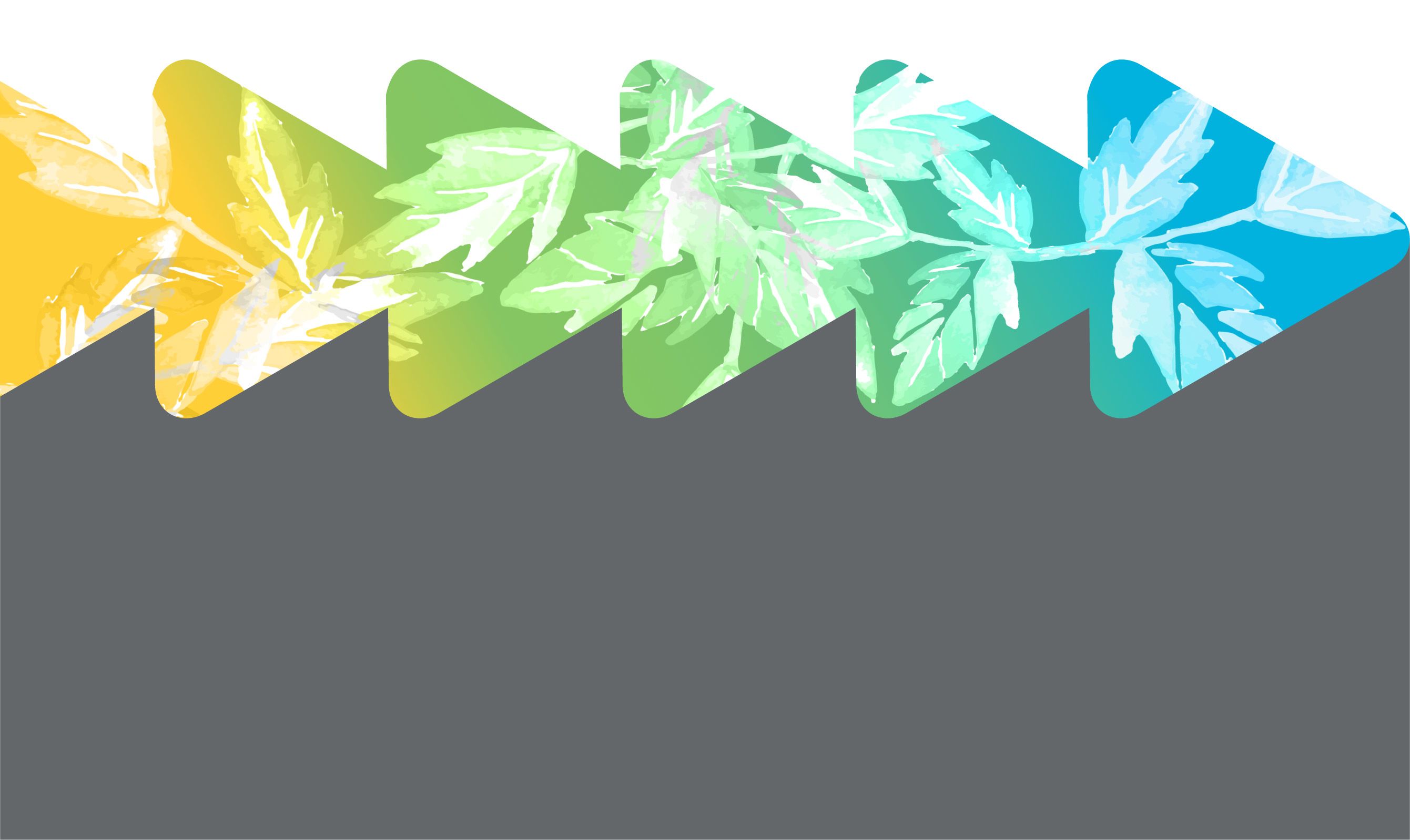 GROWTH IN ACTION:
WAR IN ISRAEL
When the world changed dramatically on October 7, we pivoted quickly, creating resources to help thousands of parents, educators, and teens process the complicated news, including:
a prompt using poems to spur thoughtful reflection viewed by more than 3,000 people
a deeper discussion guide, Israel at War, Caring for Ourselves and One Another, that 200+ educators used to provide teens with safe spaces to process;
a parent webinar that engaged nearly 400 households, Israel at Your Kitchen Table: Strategies for Talking with Teens, to foster meaningful conversations– even when teens and parents may not see eye to eye
Moving Traditions will continue to provide resources and support to our teens and the adults in their lives in these difficult times.
"All of the teachers and clergy found the activities from your Israel at War guide to be thoughtful, educational, and engaging. It met the teens where they were that week and helped us as clergy and educators not have to scramble for quality materials on the current Israel conflict. Our Rabbi found the material to be 'right on the mark.' It was so helpful to have this as a tool."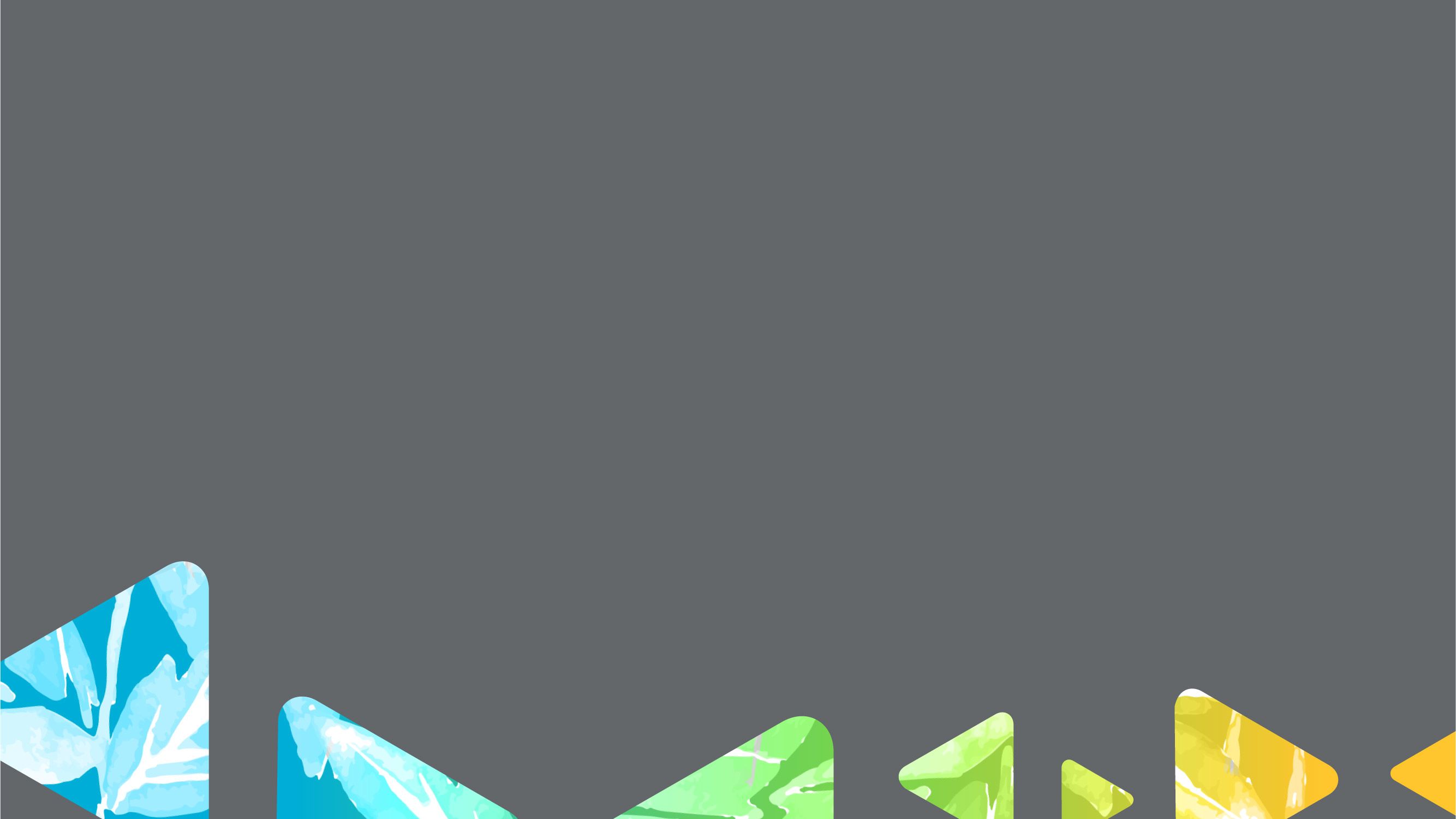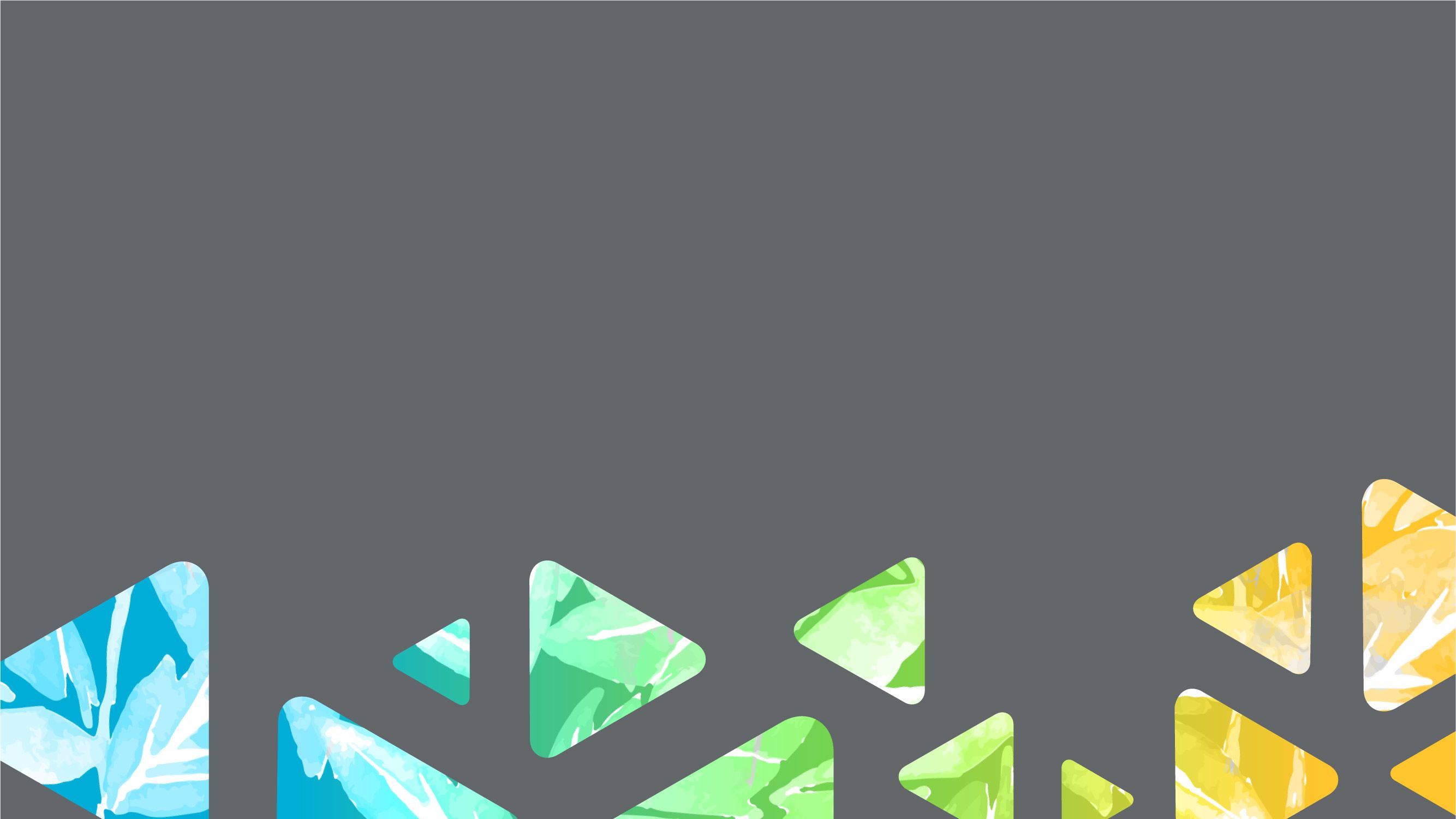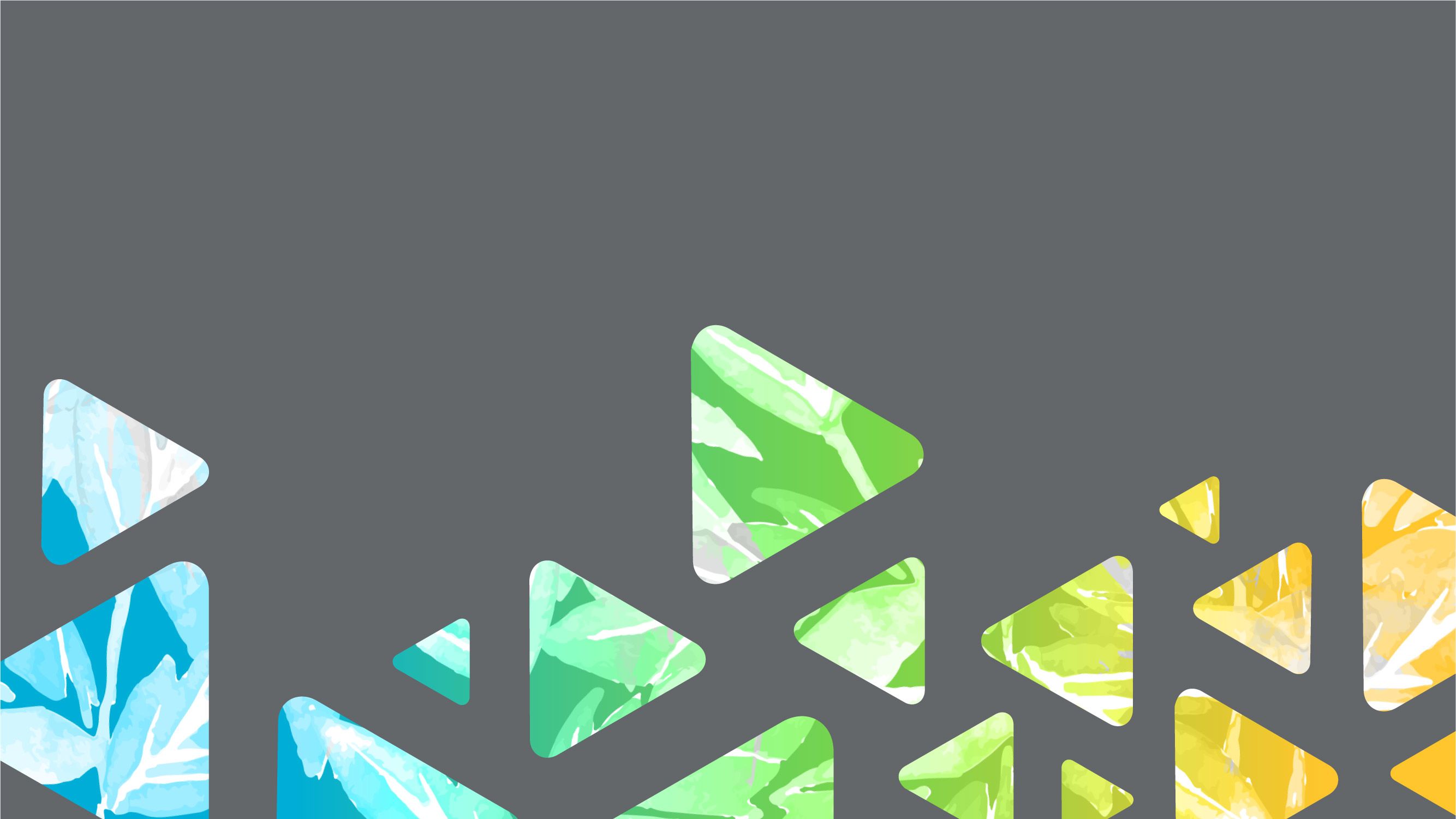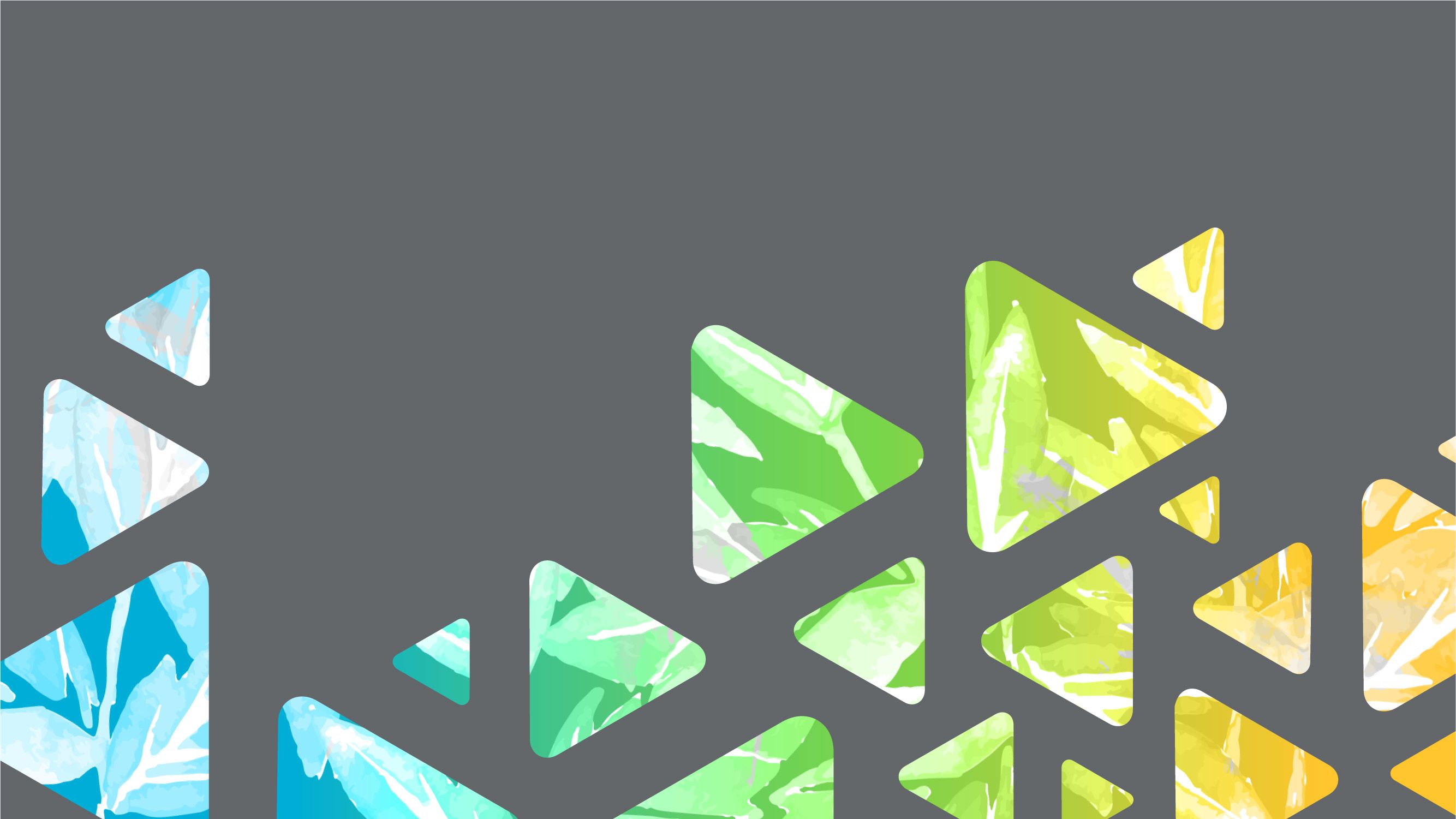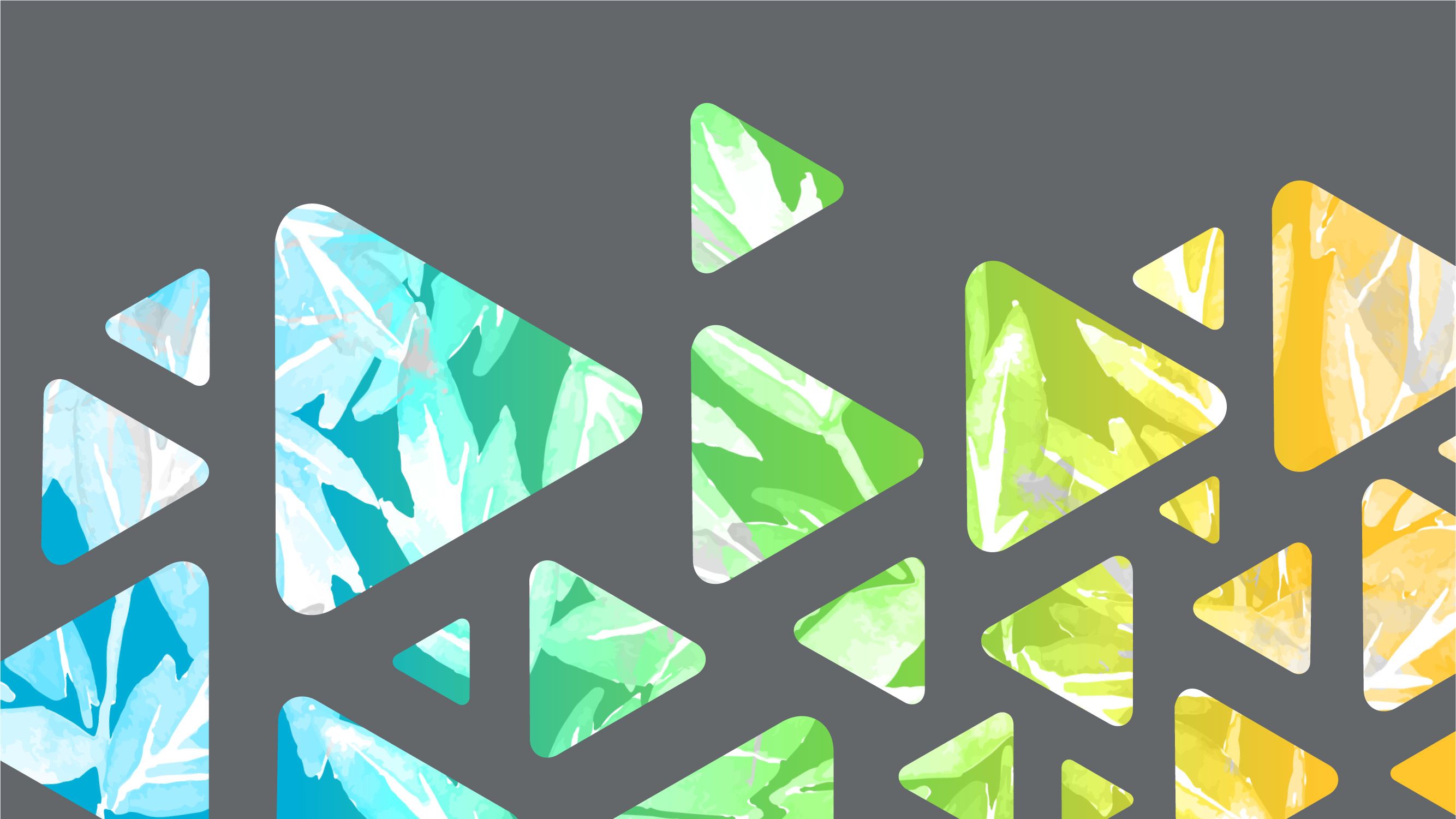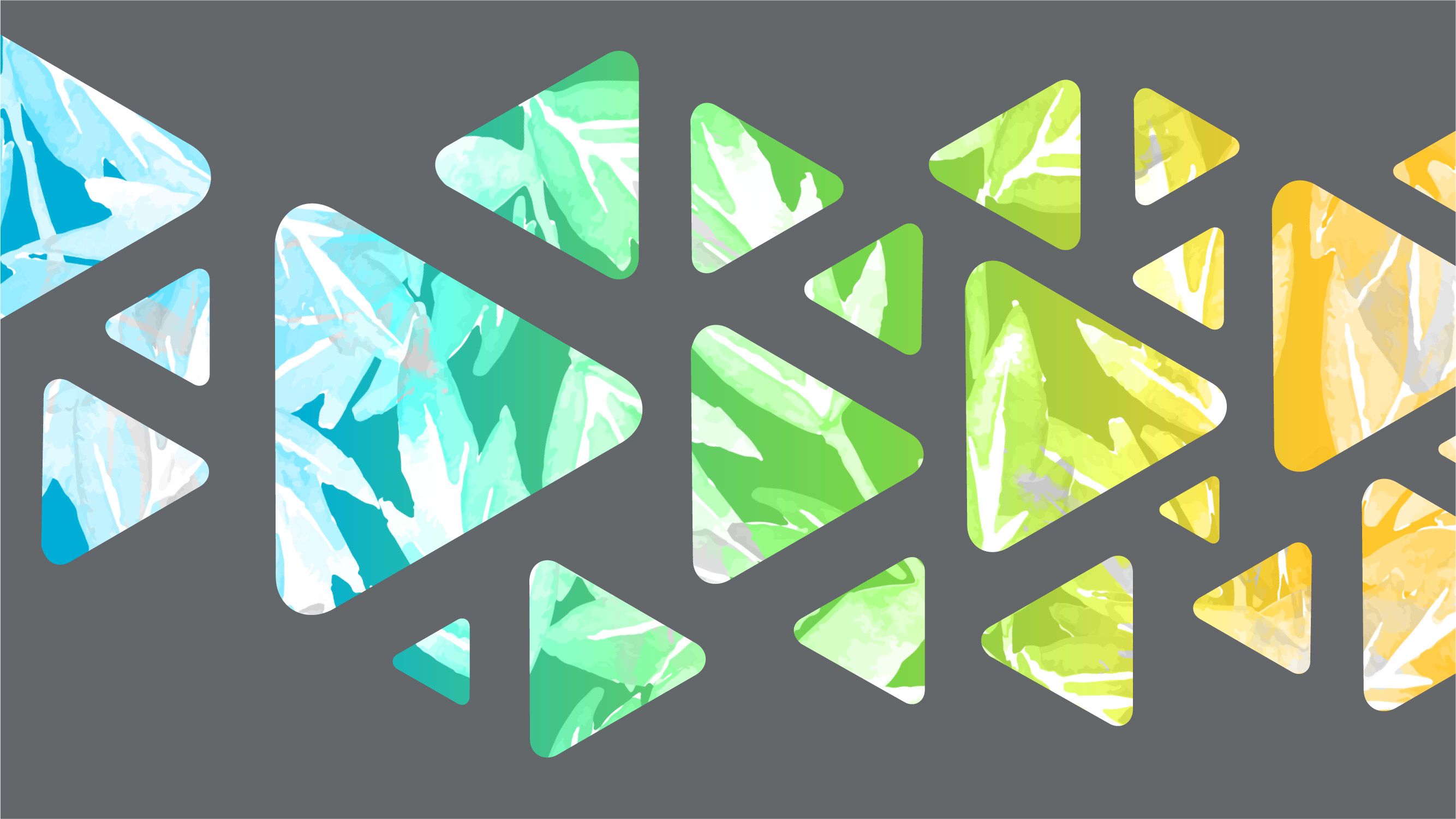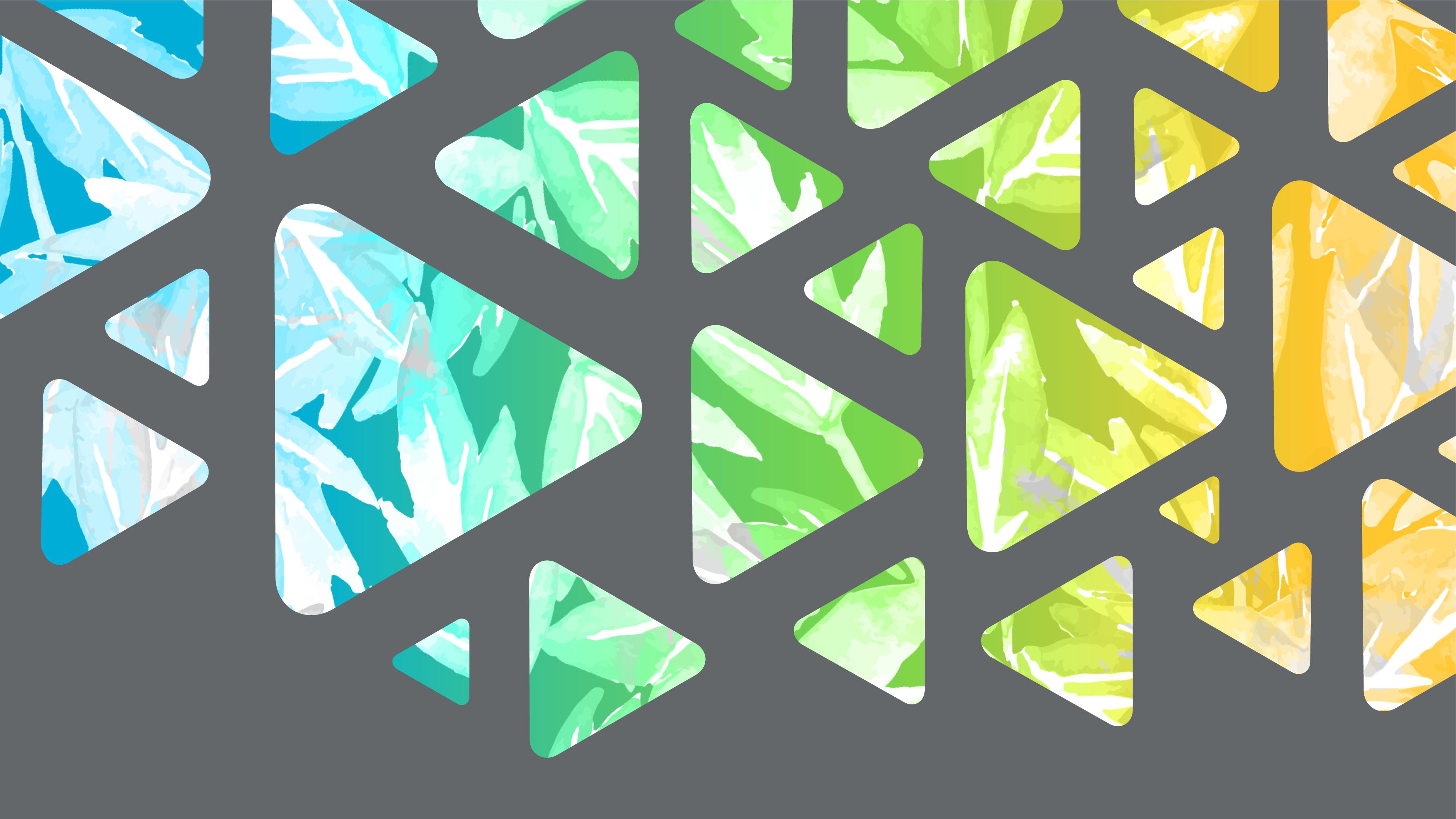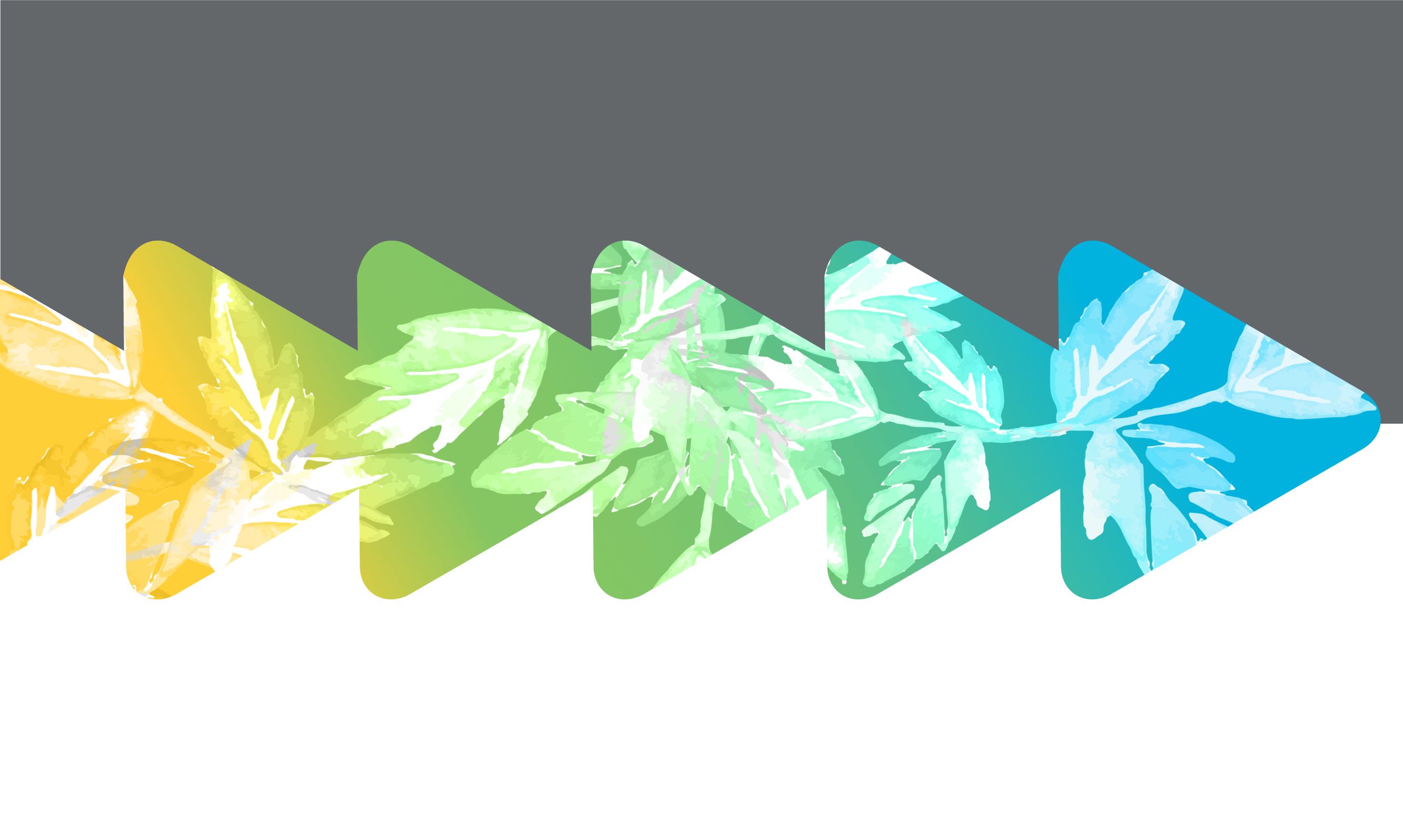 GOAL 2: BUILD AN ECOSYSTEM OF SUPPORT
In 2022-23, Moving Traditions engaged 185 partner institutions across North America to deliver our programs to teens, an increase of 10% over the previous year.
199 educators from 110 organizations were trained to effectively run these programs at our Carol Lowenstein B-Mitzvah Training Institute and national training conferences. Additionally, we trained 343 professionals at other organizations to better serve their youth through CultureShift.
4,855 parents attended B-Mitzvah family education sessions with their preteen children.
For parents of Jewish youth, our Raising Up Teens webinars engaged 1150+ unique individuals in four webinars so far in 2023:
Antisemitism & Teen Wellbeing
The Science and Power of Spirituality
Who's Invited to YOUR B-Mitzvah?
Israel at Your Kitchen Table
To grow our ecosystem of support and influence the field of experiential Jewish education, we have published five thought pieces so far this year authored by Moving Traditions expert staff and have been featured or mentioned in 15 articles in local and national outlets.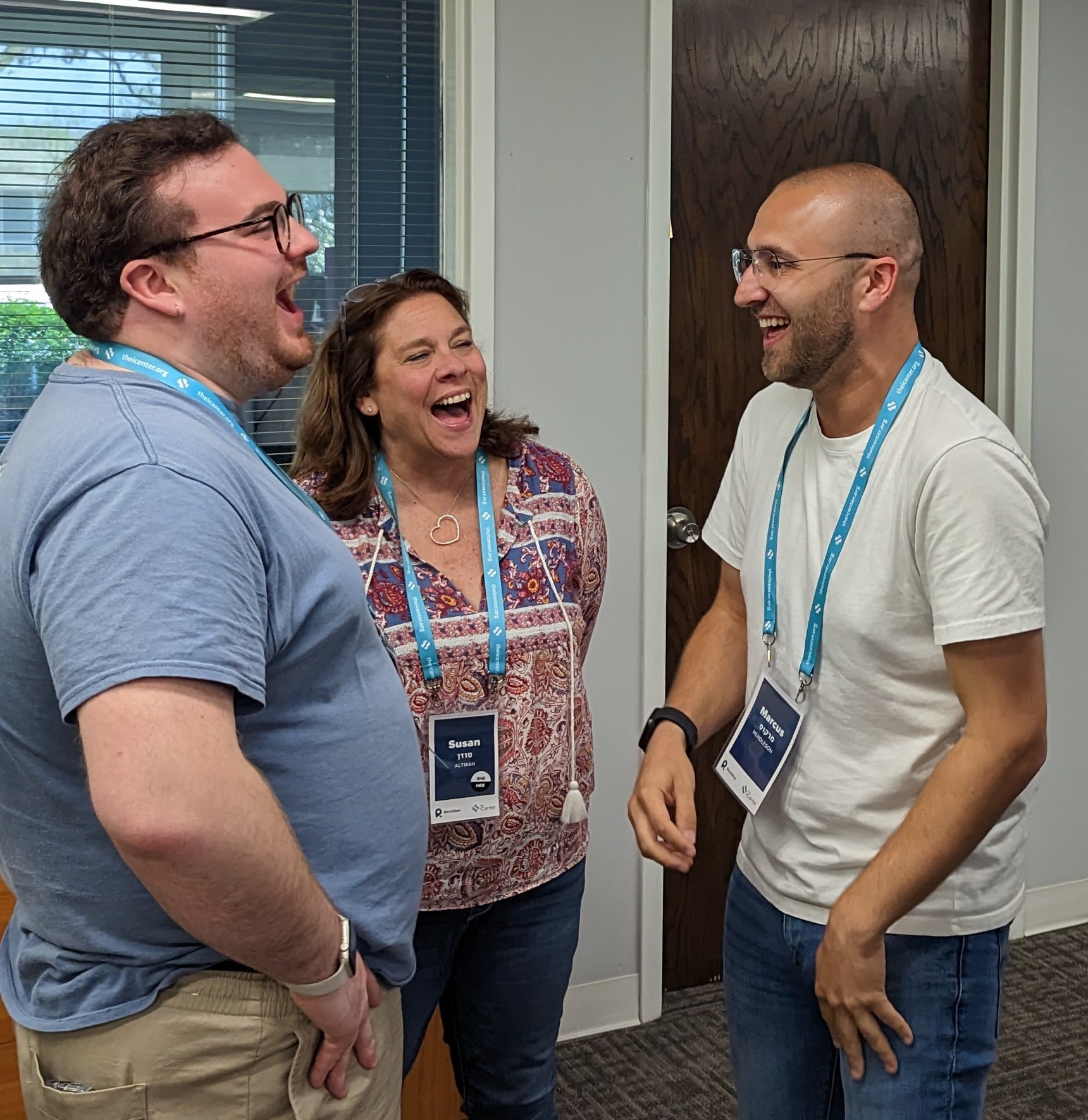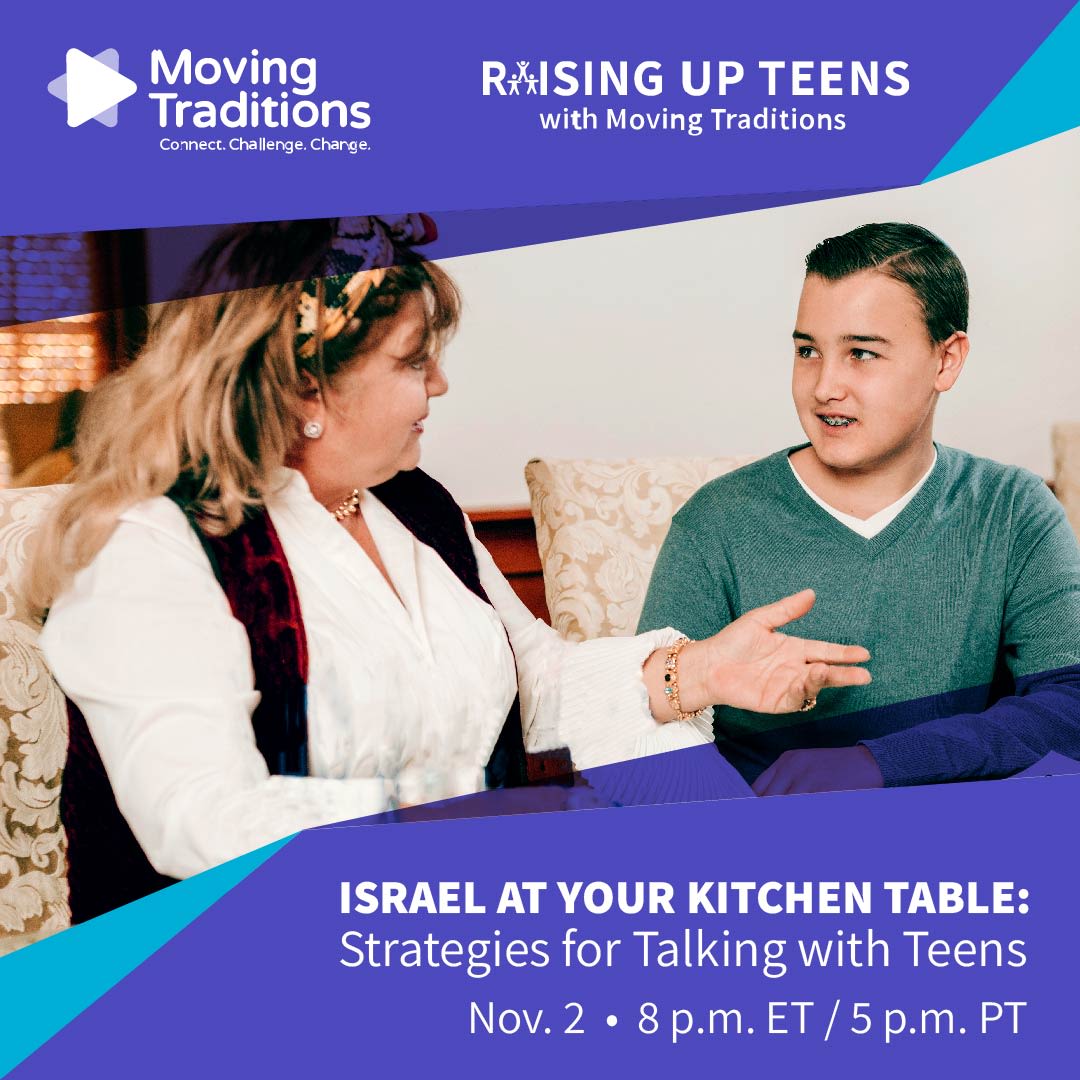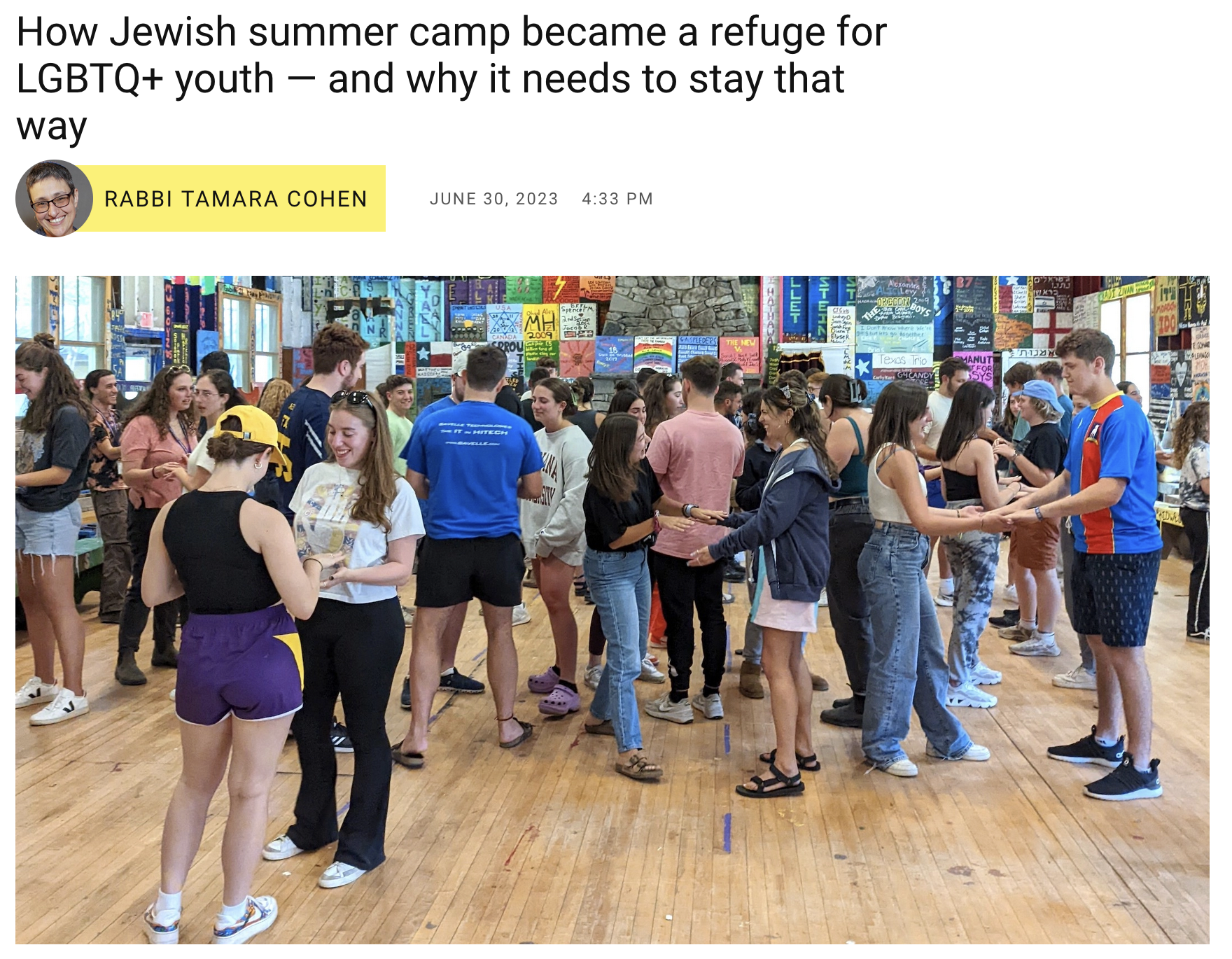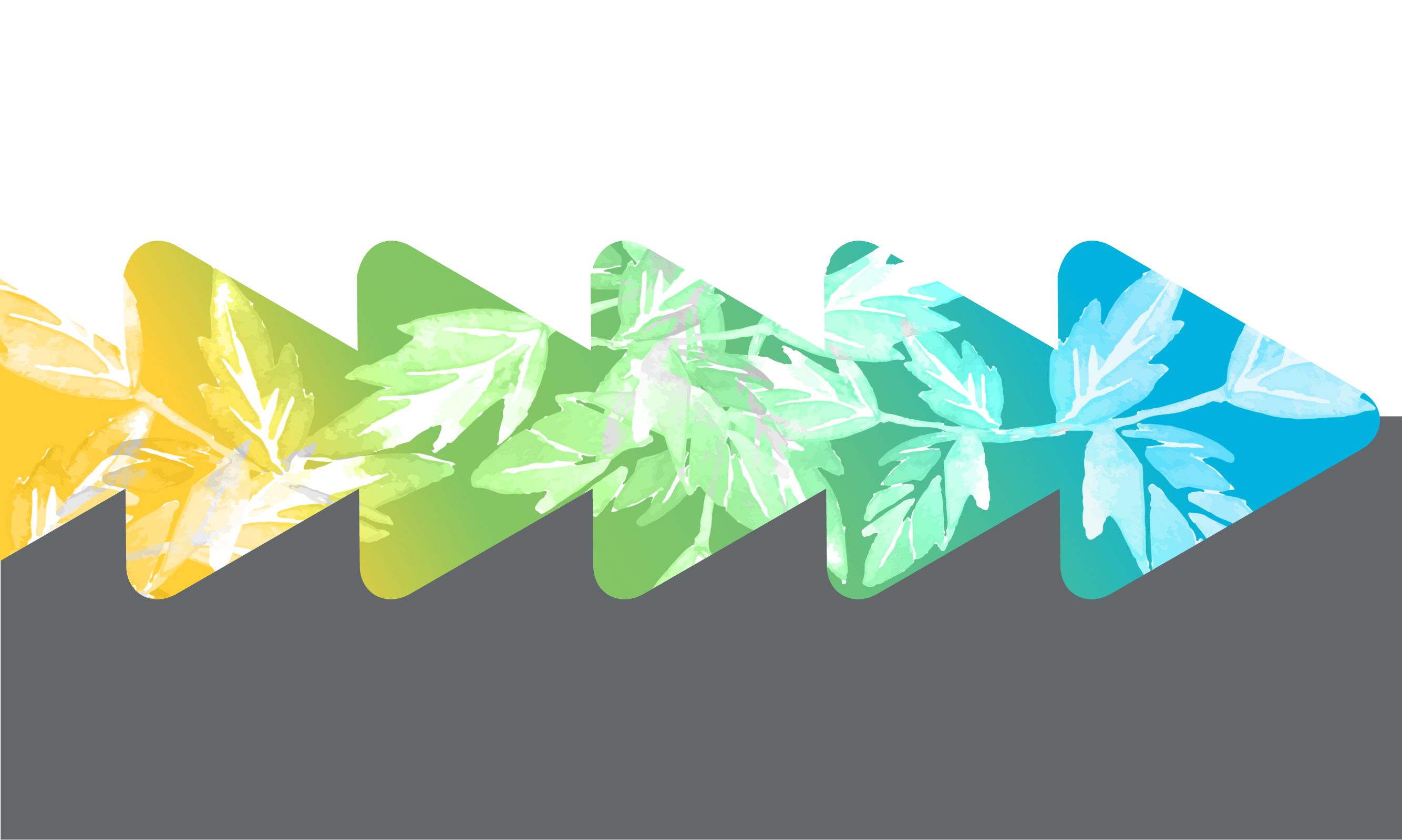 GROWTH IN ACTION:
TEEN GROUPS AT DAY SCHOOLS
For years, troubling mental health issues and the need to support wellbeing have been on the rise among American teenagers.
In researching our 2022-25 strategic plan, based on conversations with educators and parents, we learned that there was a pressing need to expand our programs to reach Jewish teens in different spaces, including summer camps and Jewish day schools.
This year, we partnered with day schools like the Heschel School in Los Angeles to address these needs through our Teen Group programs. There, we created an intra-curricular middle school program for separate gender spaces – bringing Rosh Hodesh, Shevet, and Tzelem to day school students. We trained 10 teachers to administer an hour session each month for all 100+ 7th and 8th graders to discuss topical issues through a Jewish, social-emotional, and gender lens.
"The focus on social-emotional and relationship-building skills was up-front. This made it possible for us to have open and supportive conversations in a fun and structured way. Also, the ready-made lesson plans are so easy to use and implement."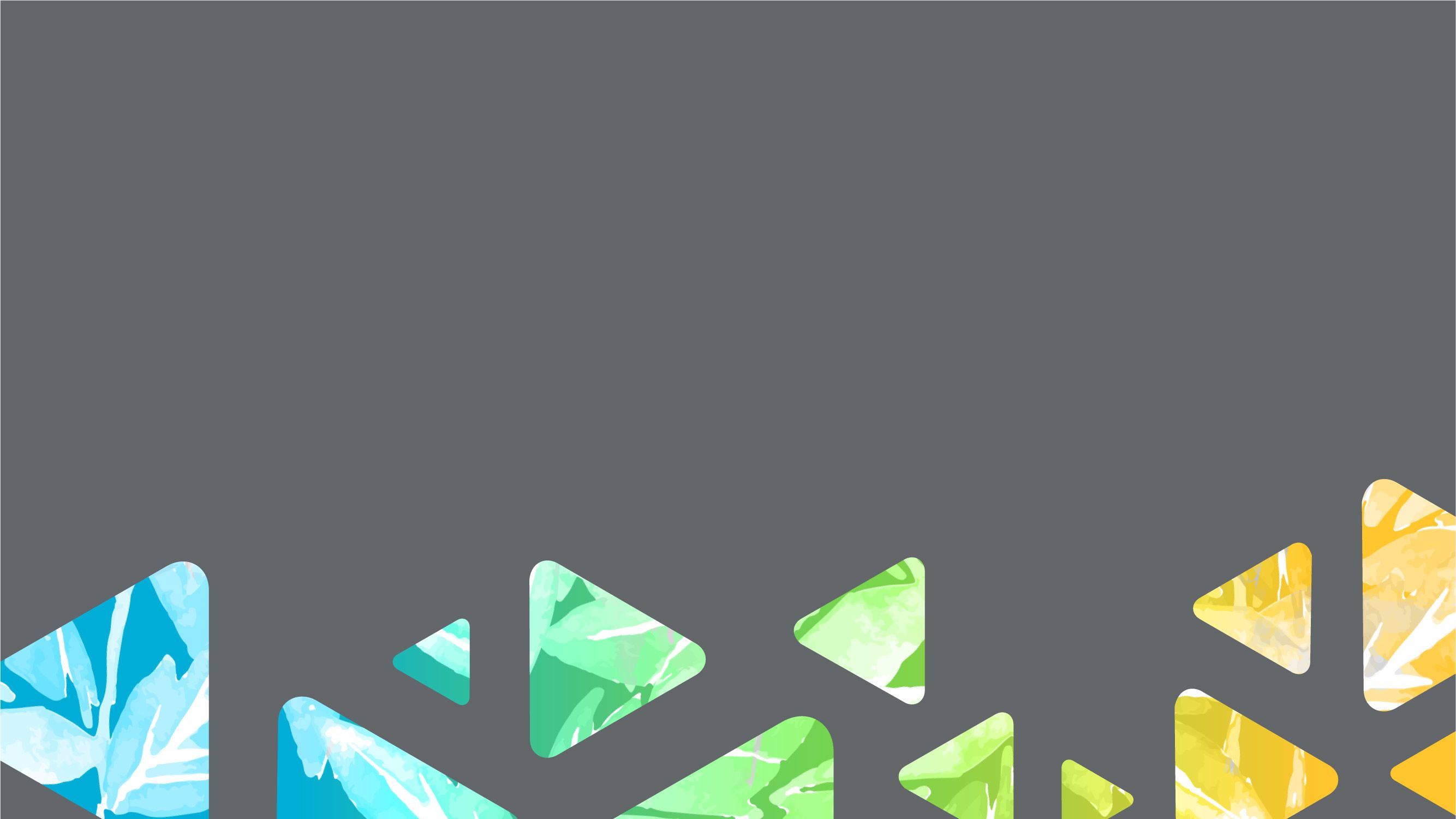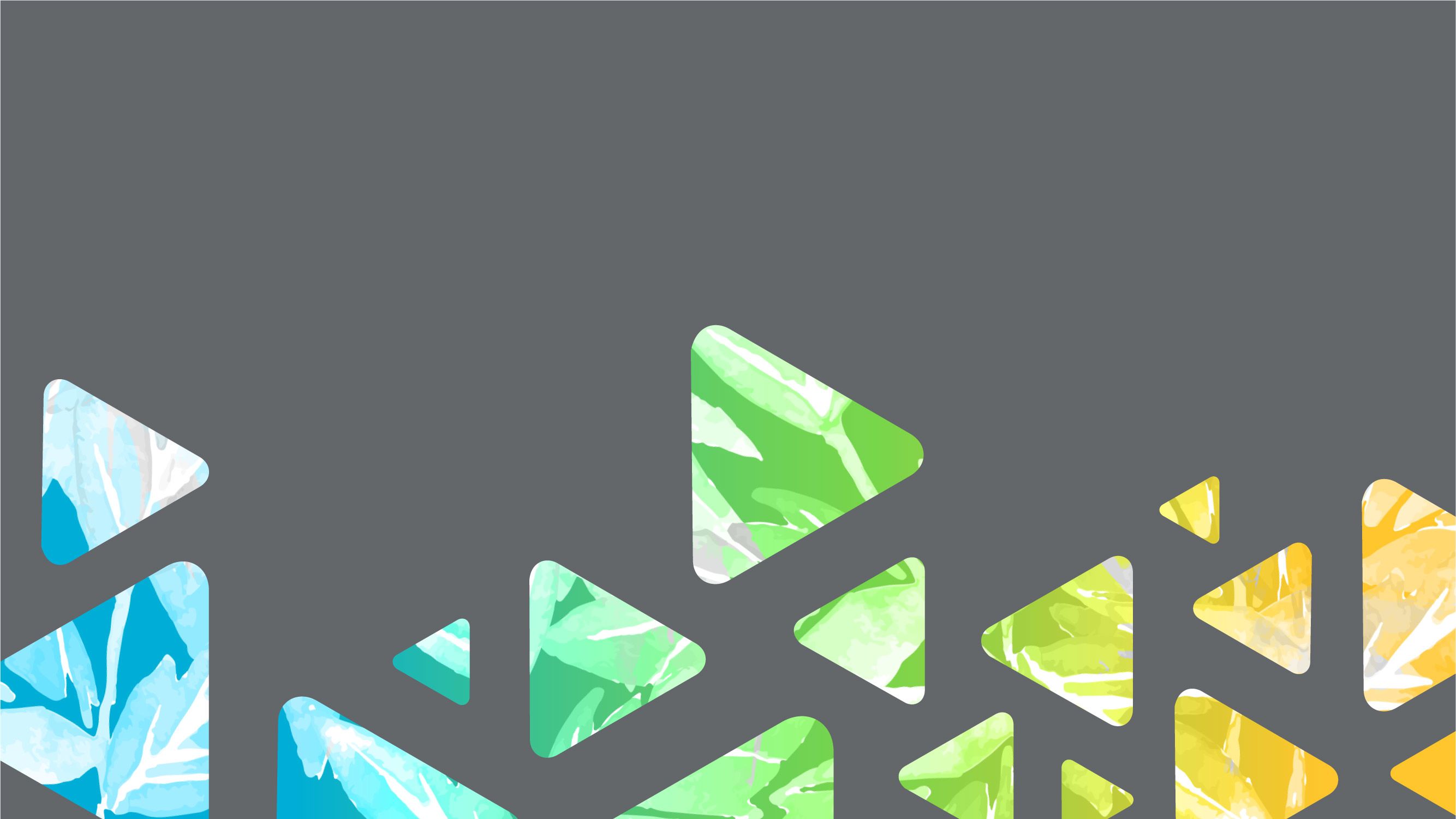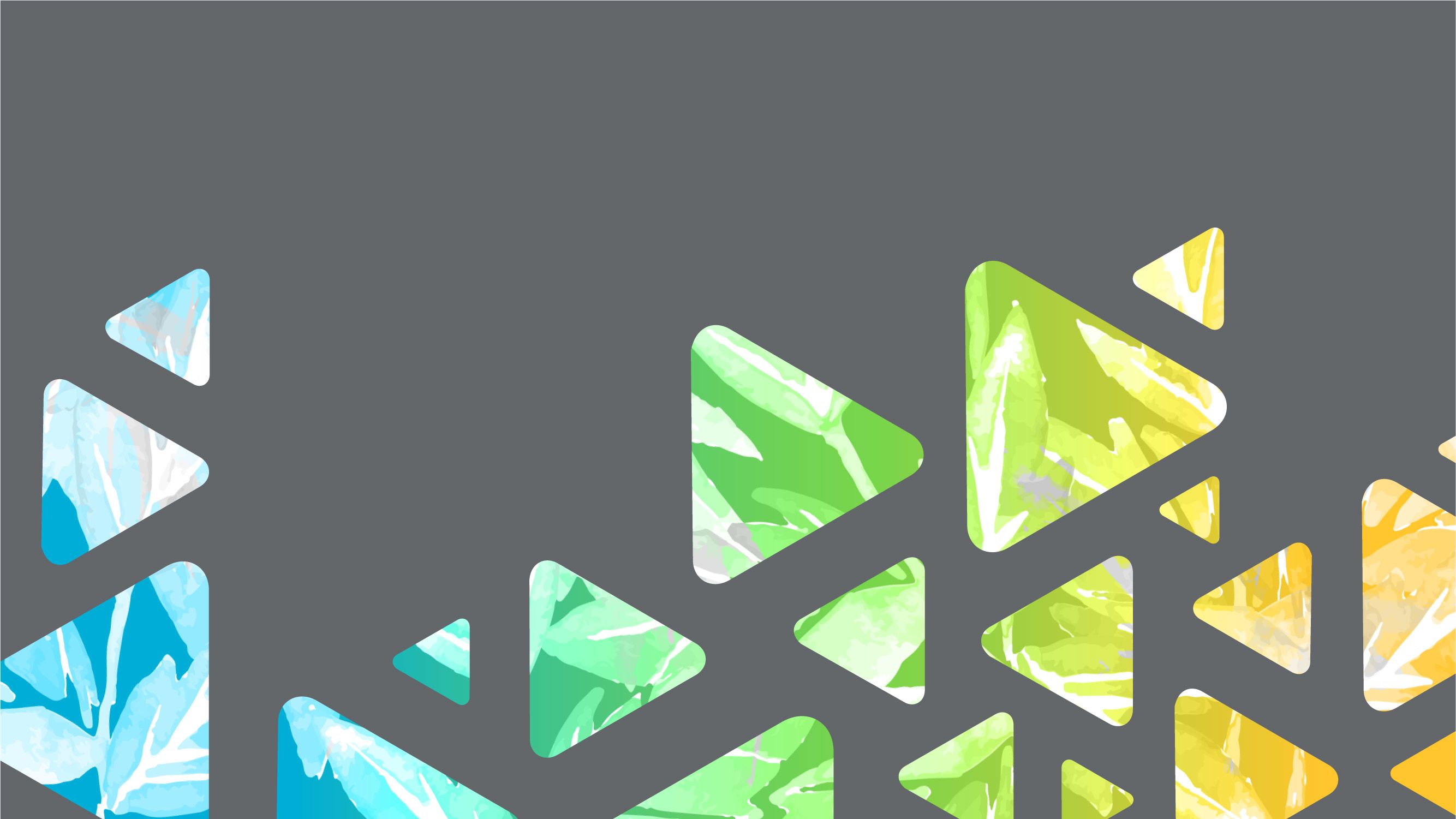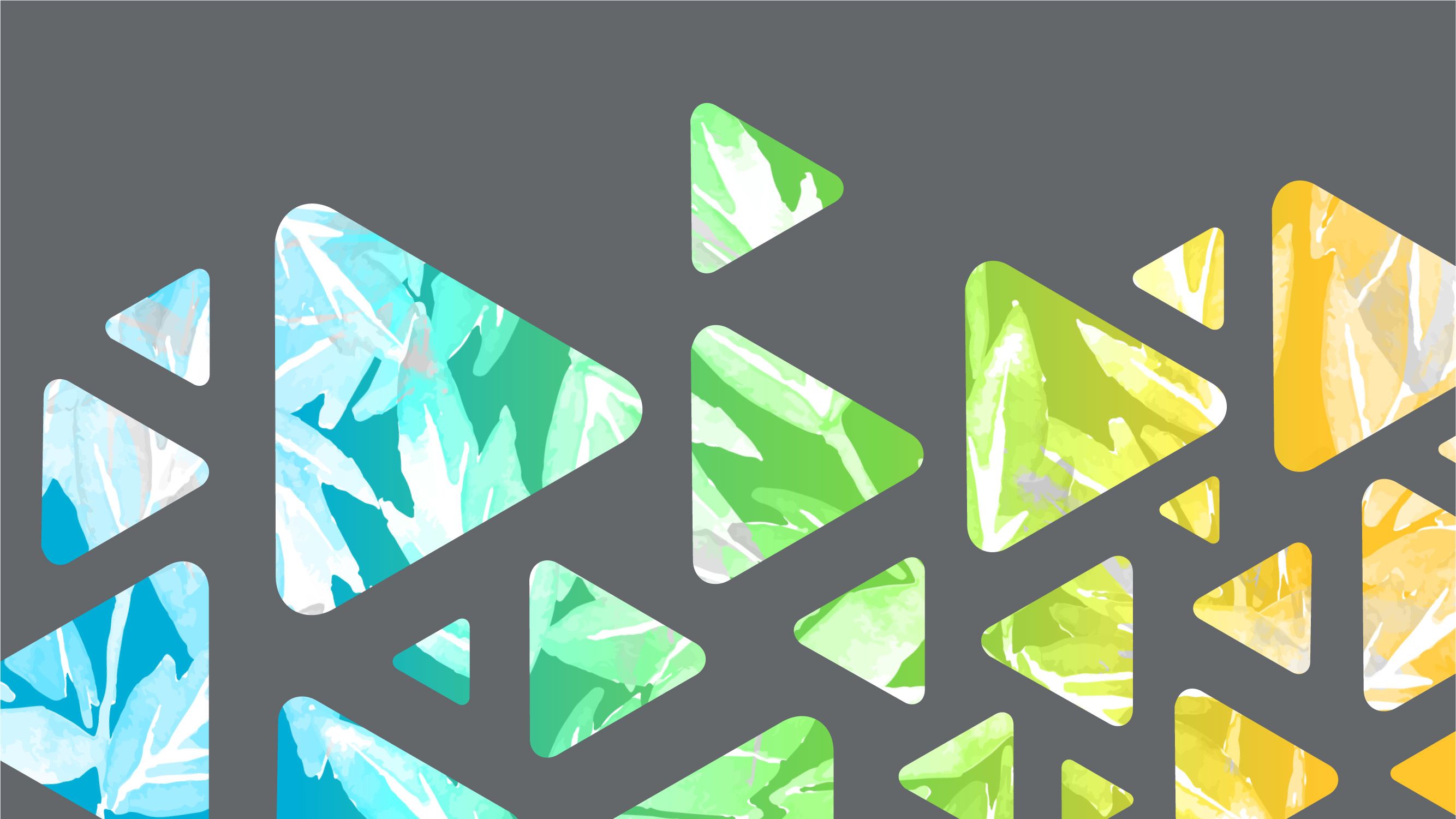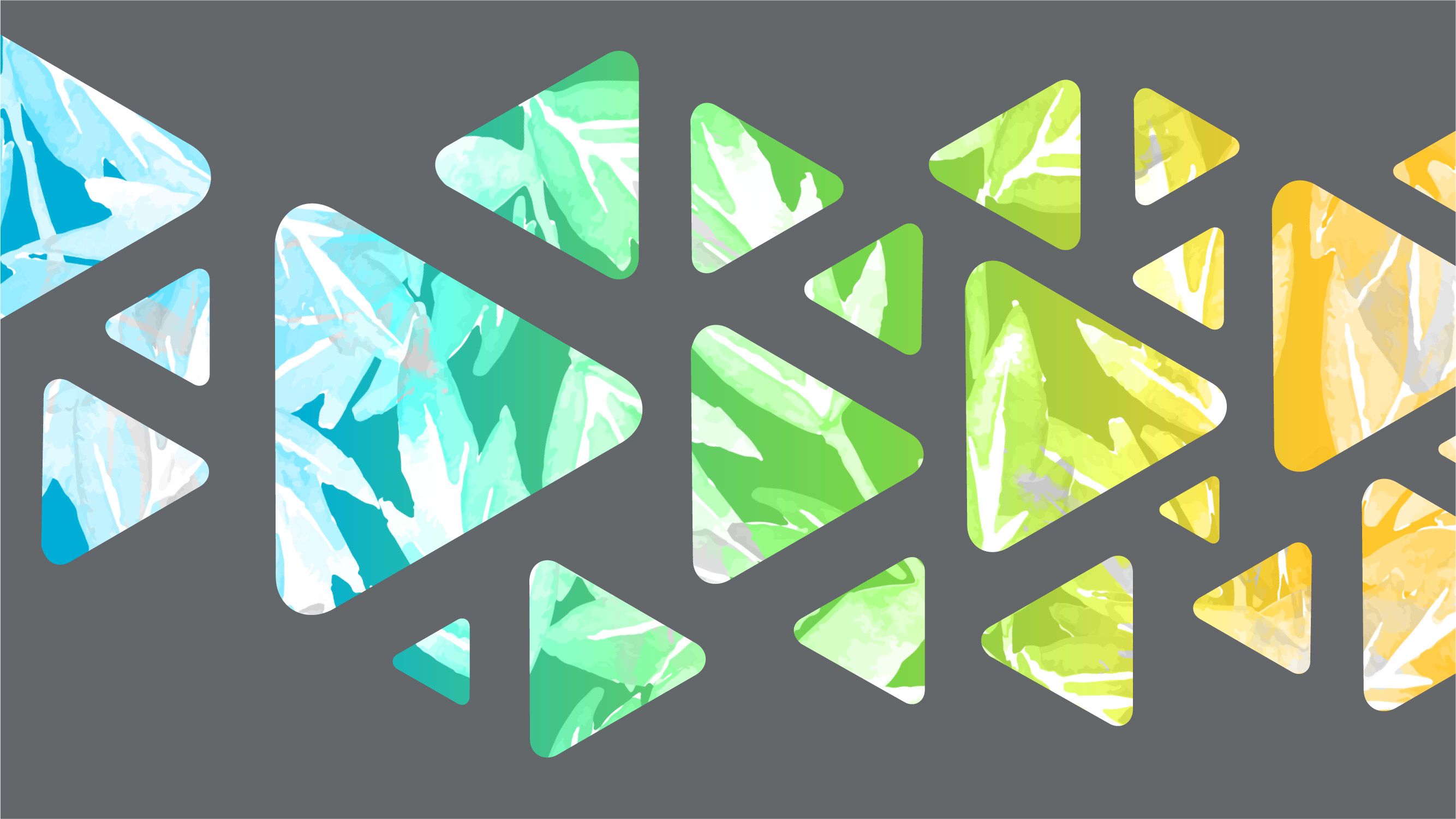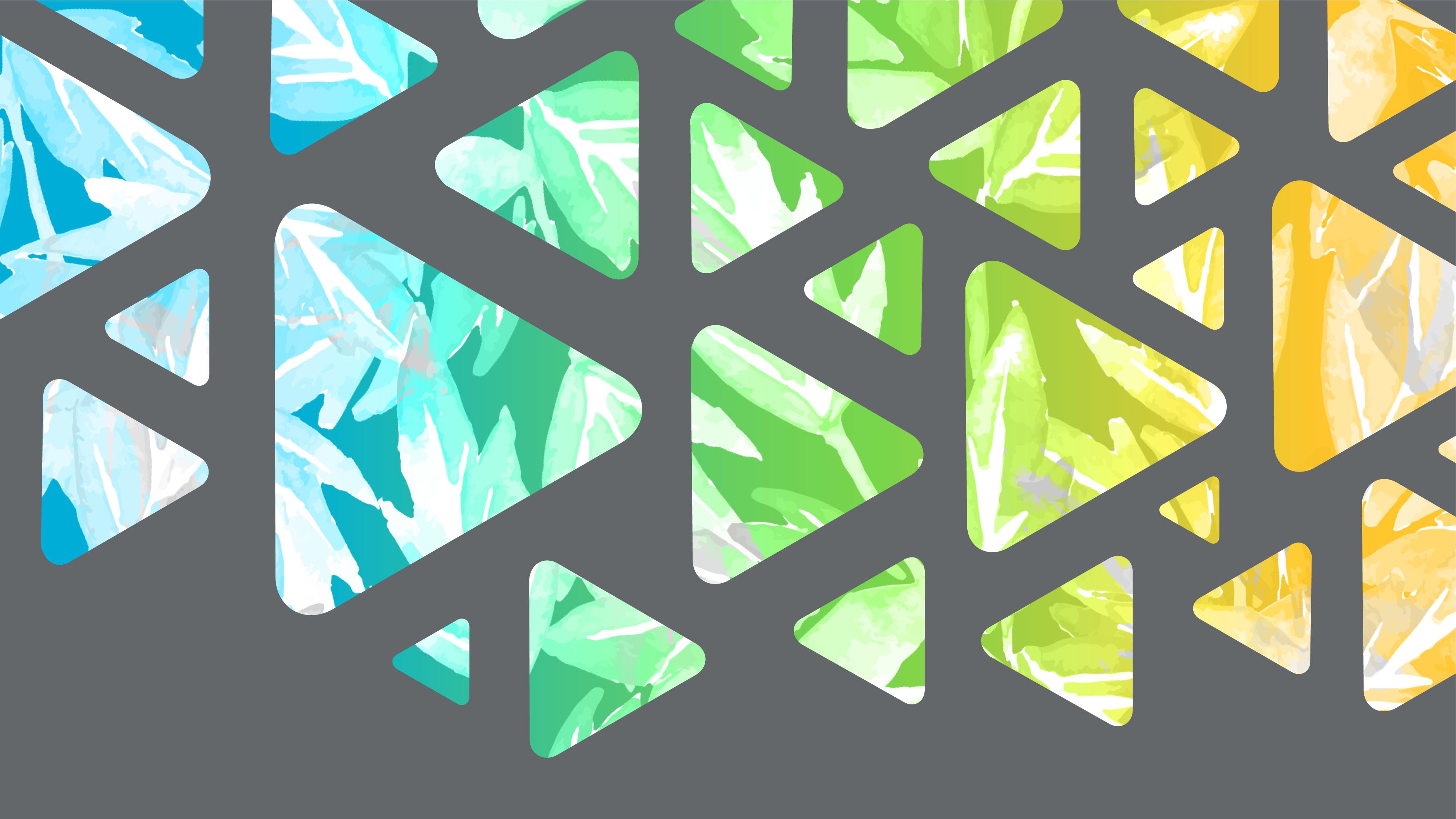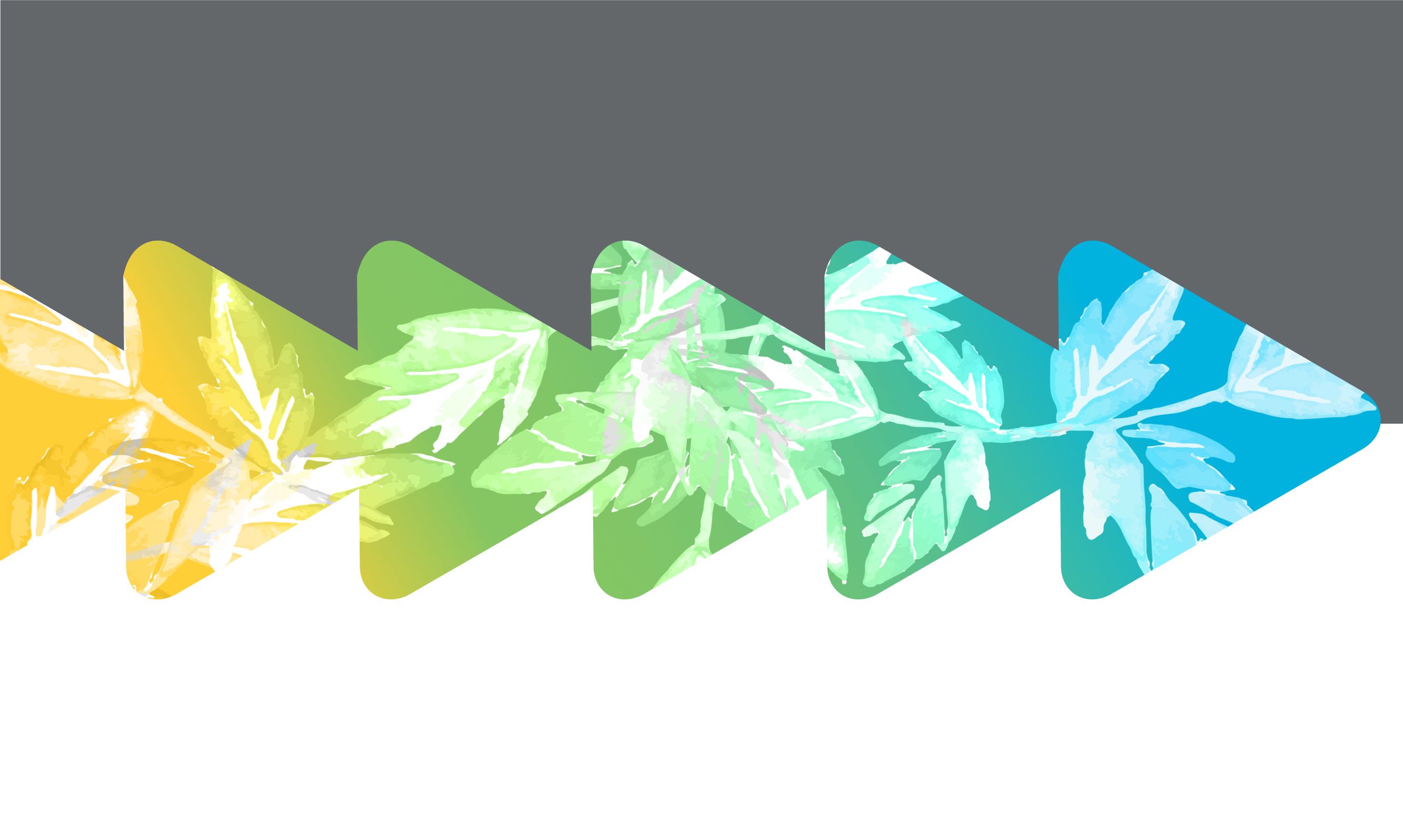 GOAL 3: SECURE RESOURCES
To meet these ambitious goals, Moving Traditions has been working hard to secure the resources necessary to maintain high quality as we scale up our efforts.
Our annual expenses increased in FY23 by nearly 10% to a projected $3.8 million, at the same time as we saw the end of government pandemic funding, requiring us to raise more than $1 million in new money to implement our new strategic plan.
Our staff has grown 44% in the last year and a half, from 21 to 31 individuals working remotely across the US.
Moving Traditions continues to be a great place to work, scoring consistently higher than average among similar organizations in third-party employee satisfaction surveys. More than 85% of employees rated Moving Traditions highly in terms of organizational alignment, wellbeing, professional leadership, psychological safety, and direct management.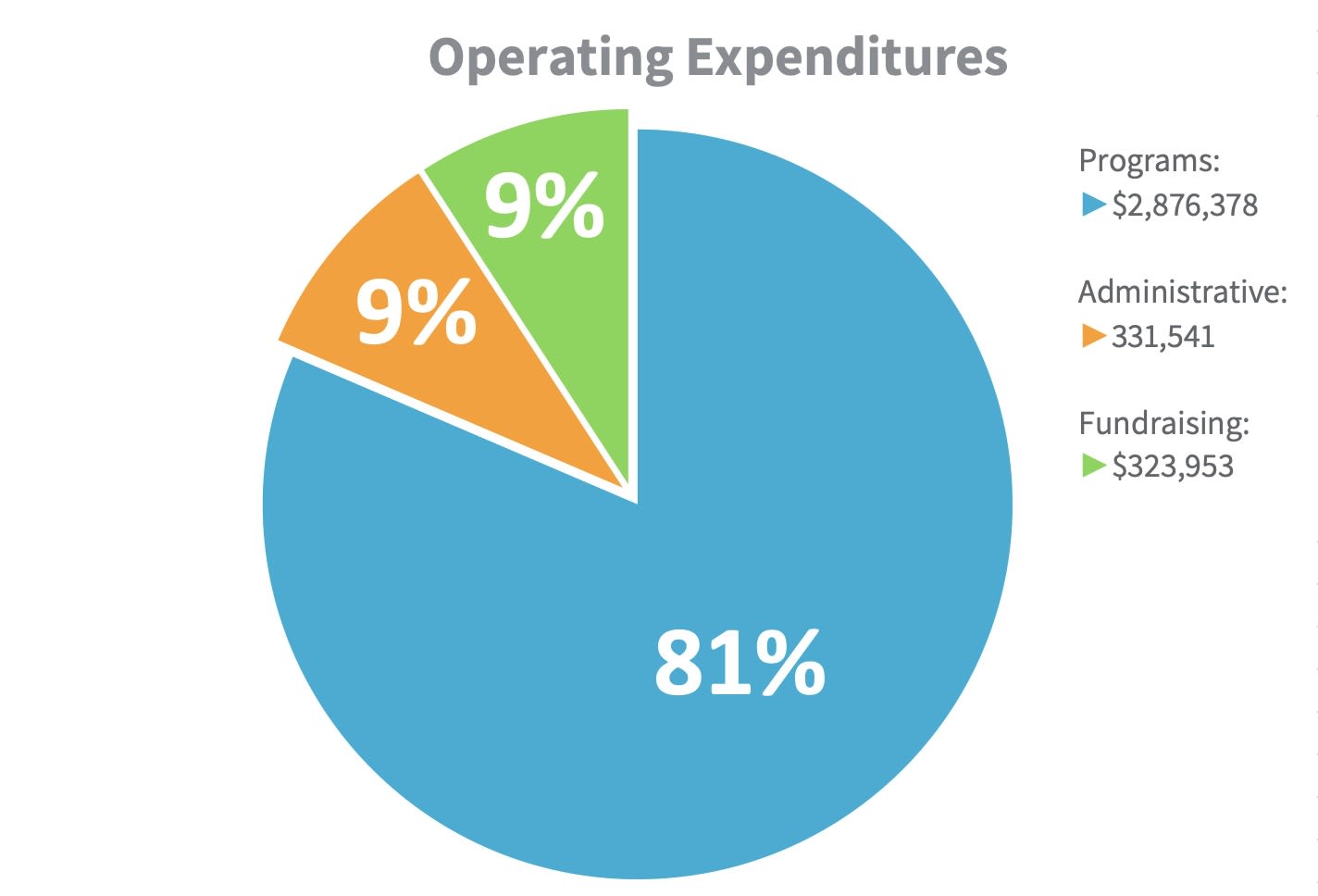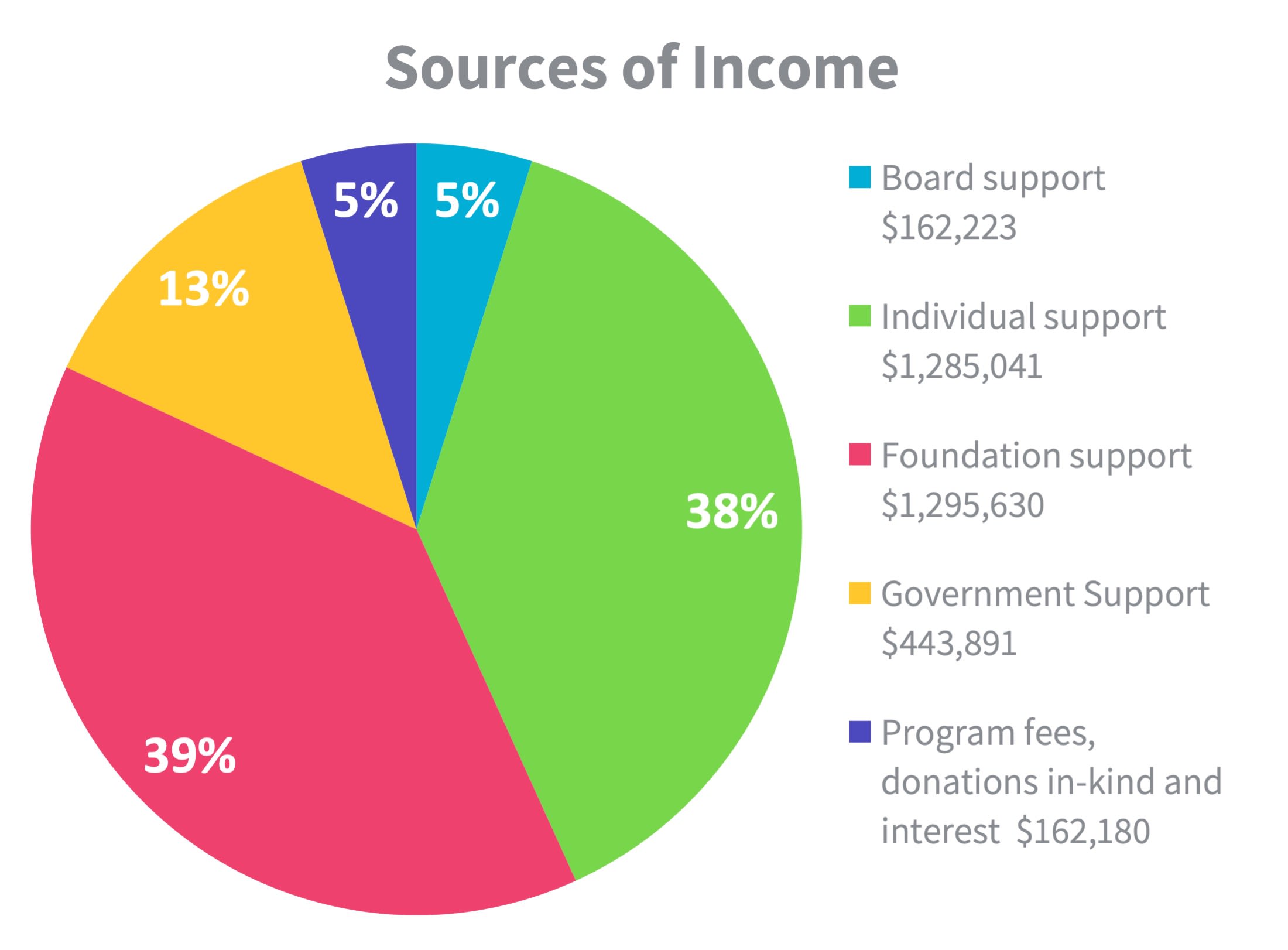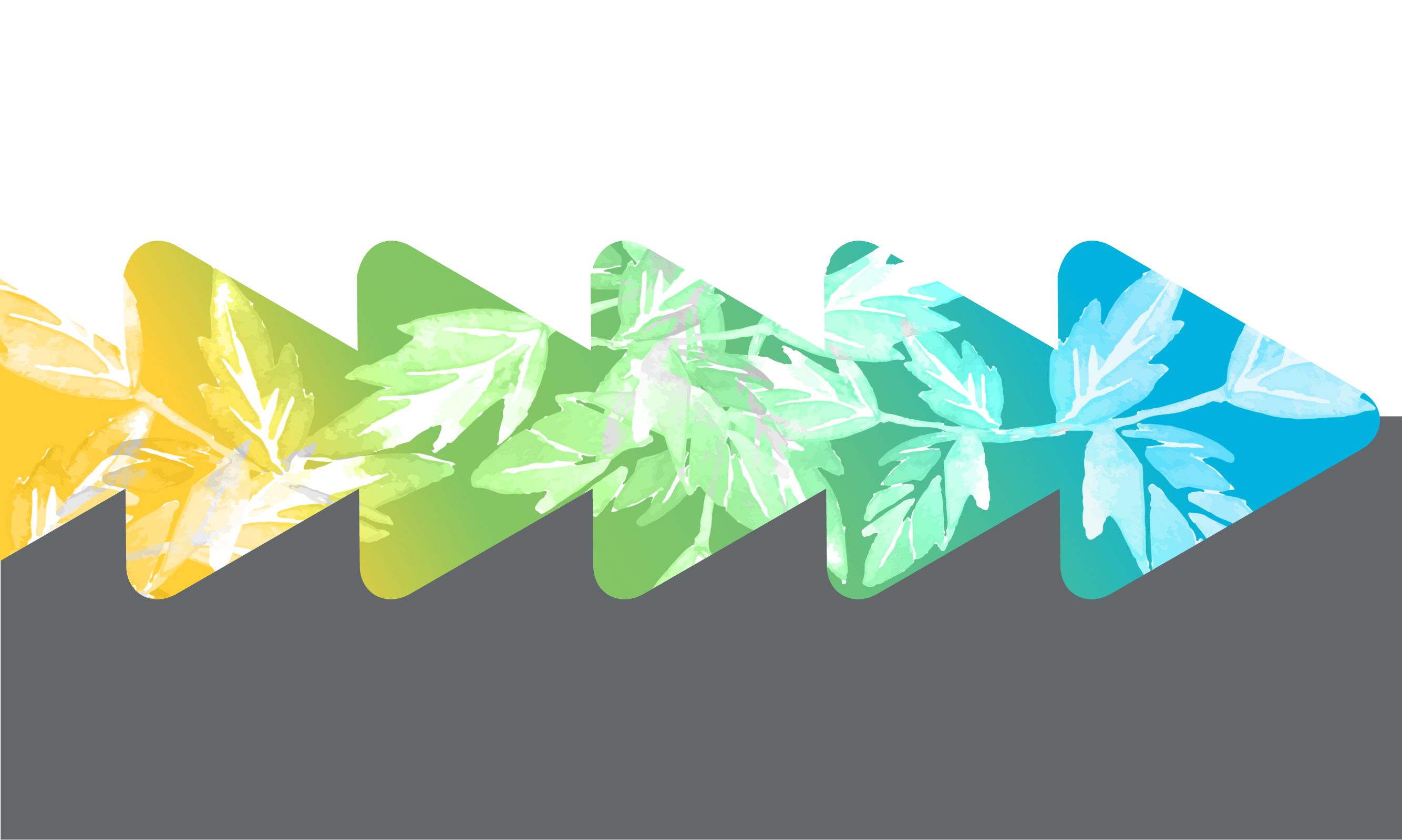 GROWTH IN ACTION
REGIONAL EXPANSION
Last year, Moving Traditions shifted from a city-focused model to a regional model with hopes of building partnerships in every Jewish community in North America.
We added staff to our partnership team to help with that outreach, including a Southern Regional Director. This new role is important and timely as legislative decisions are impacting our teens based on where they live, such as LGBTQ+ and reproductive rights being targeted in many southern states. Our work to support teens of all identities across North America is critical, especially with rising antisemitism.
With Talia Kushnick supporting the region, our partners in the Southern Region have grown 61% and counting in just one year.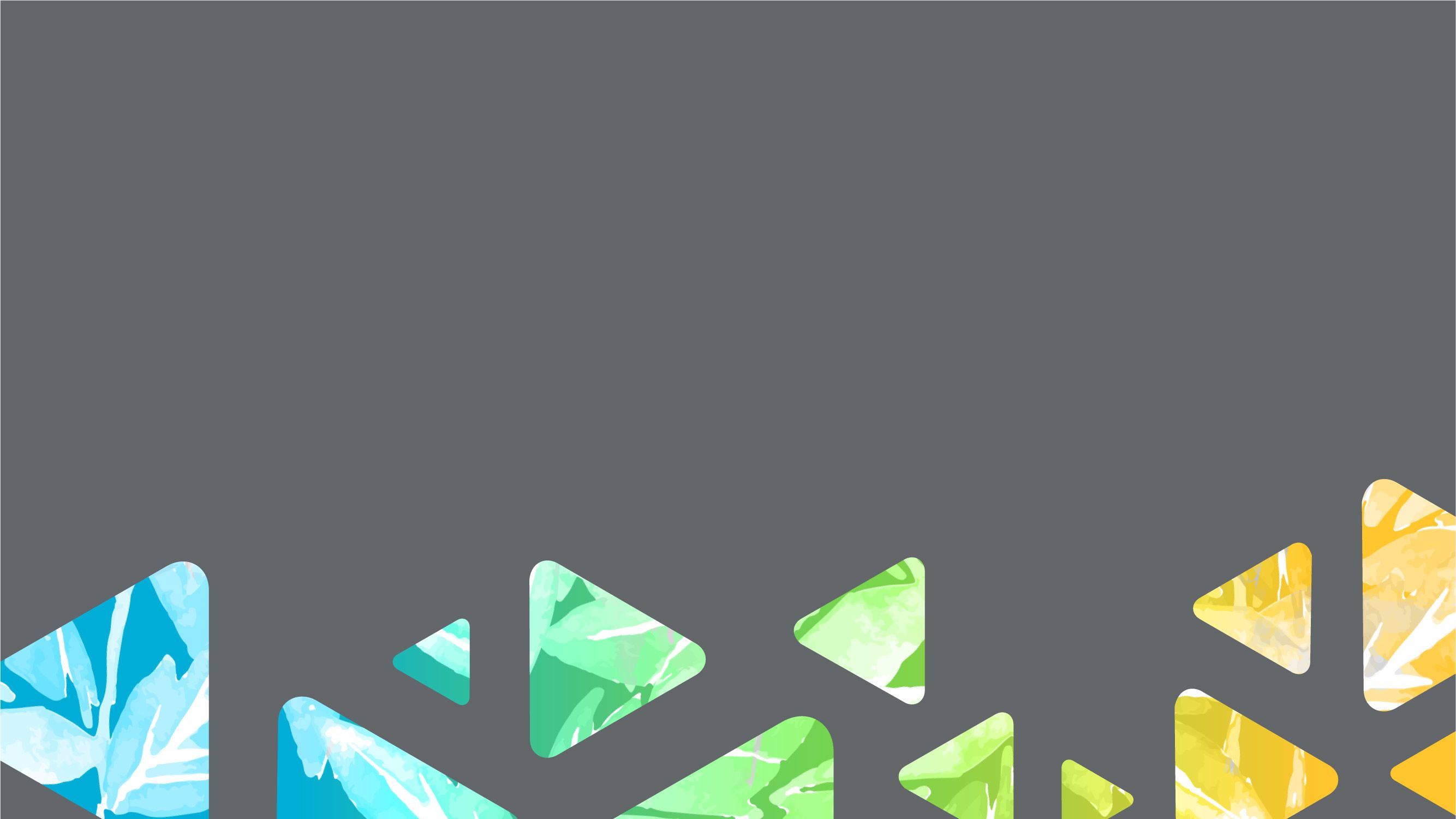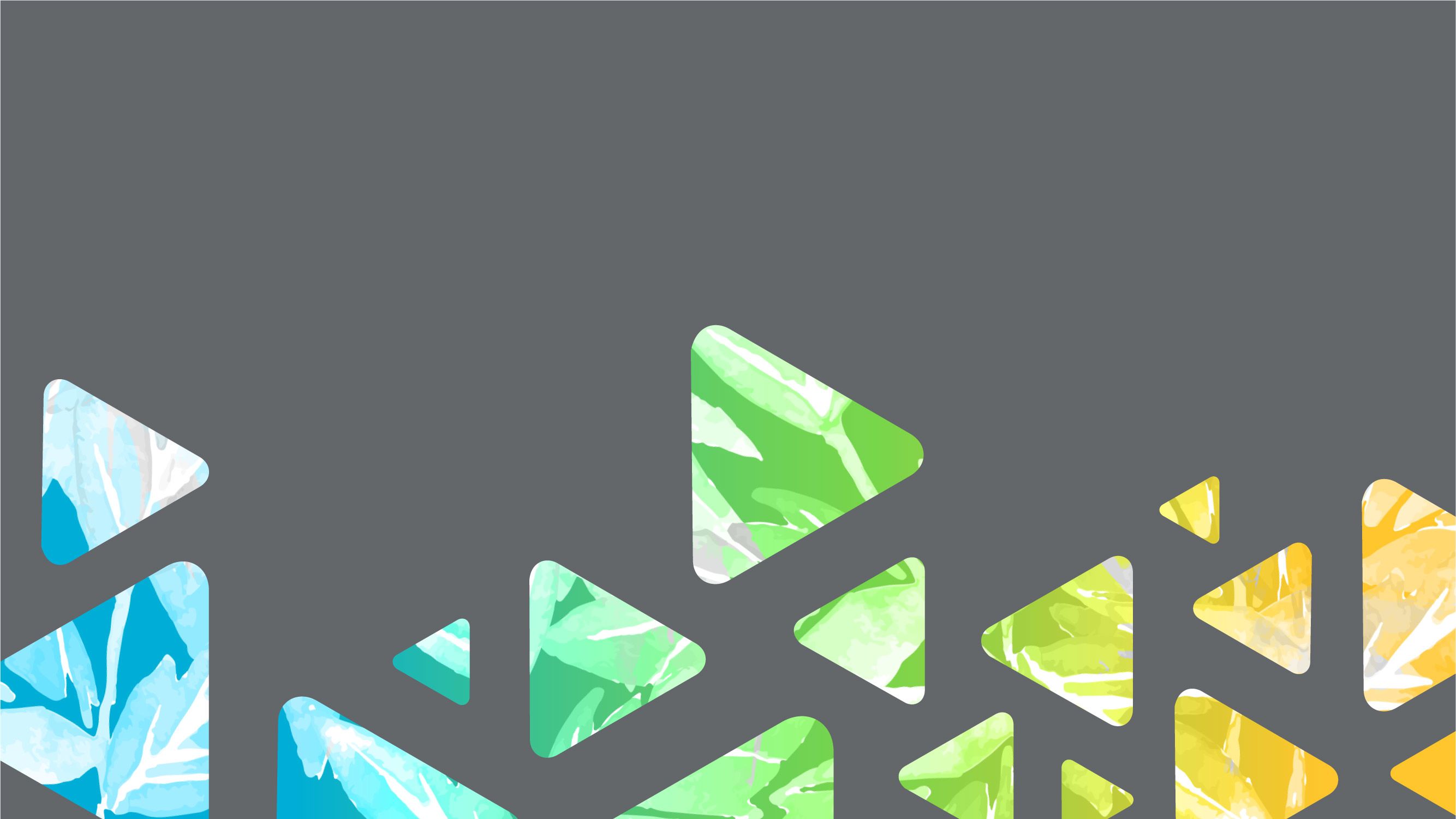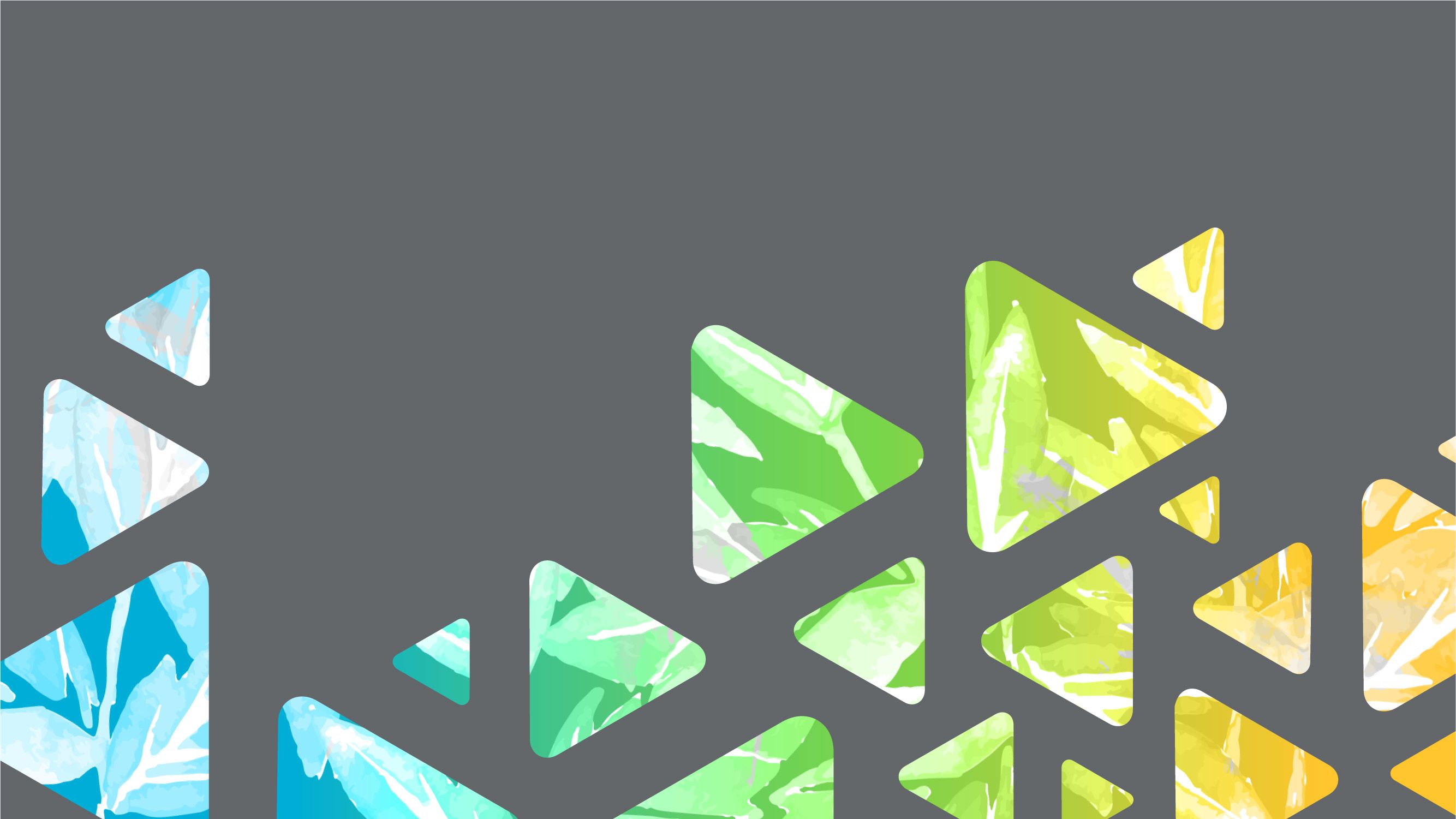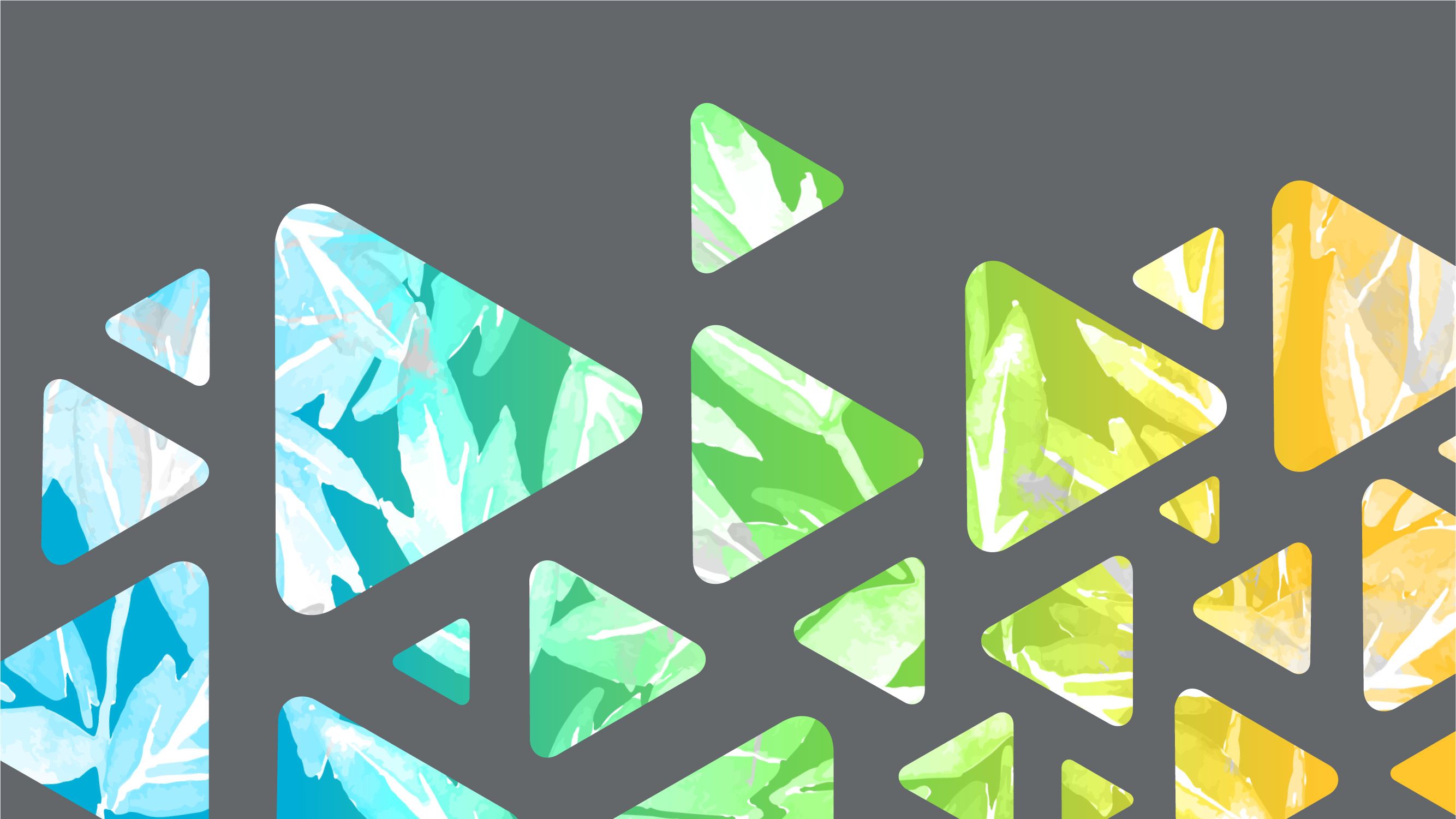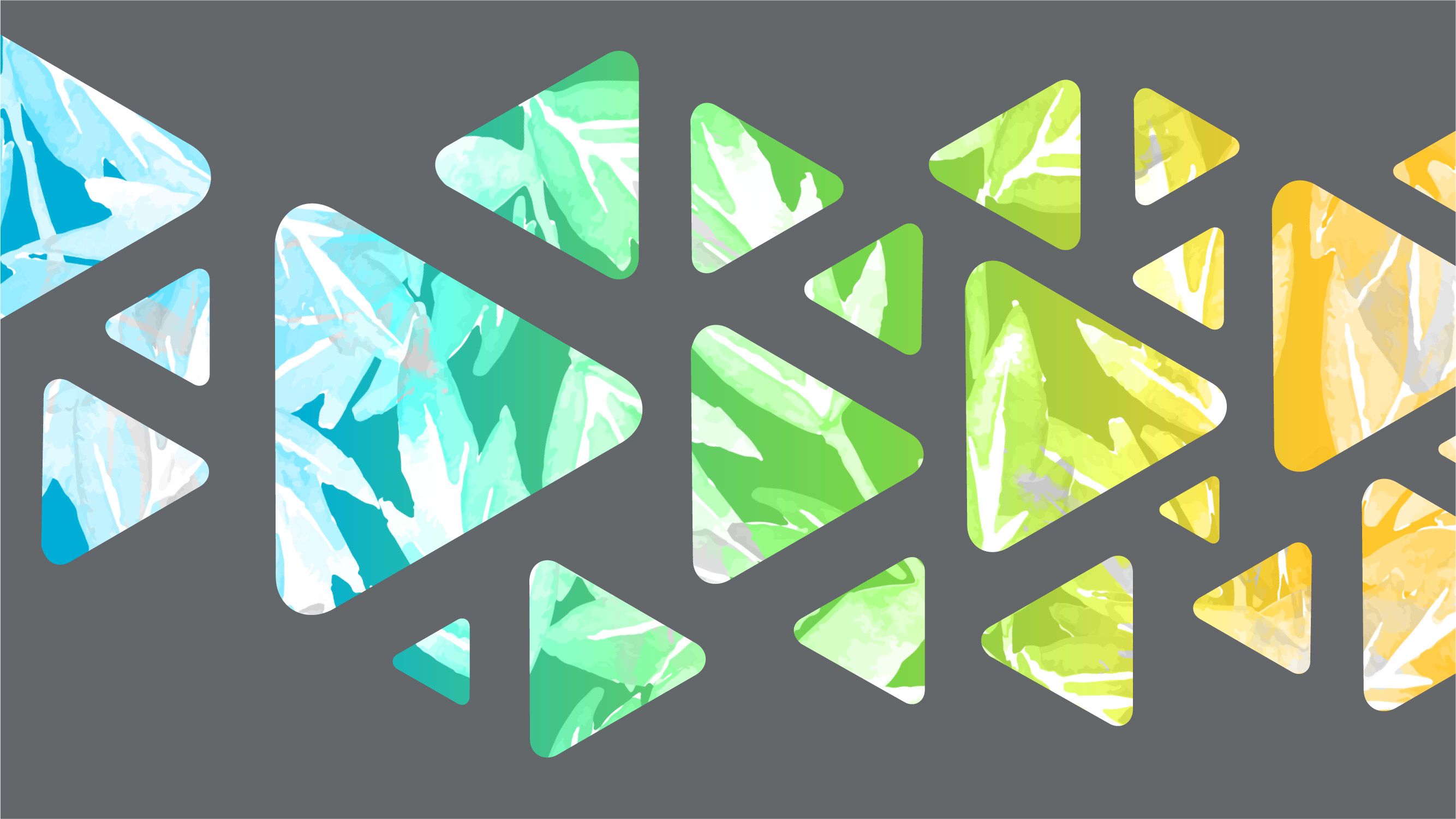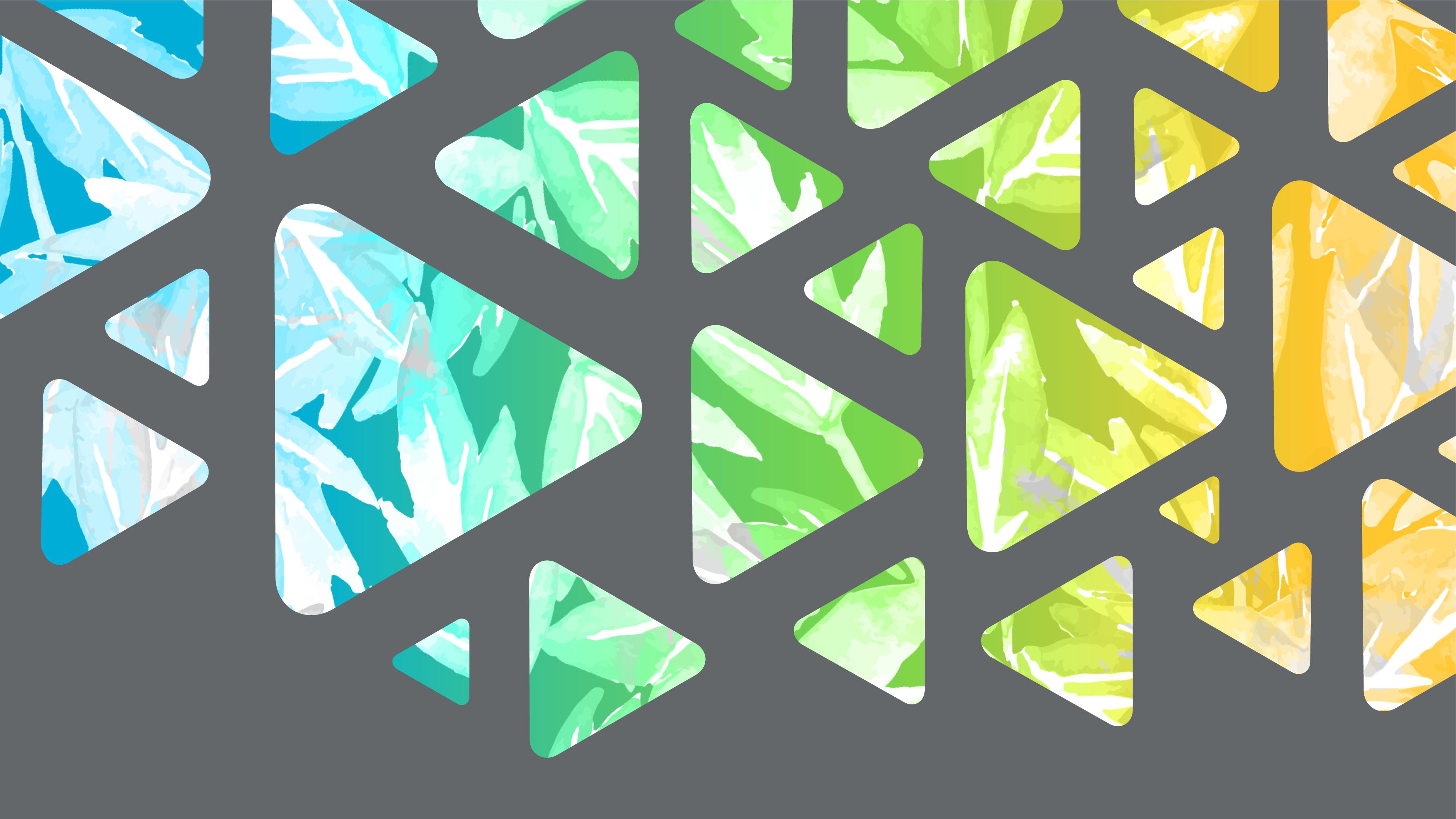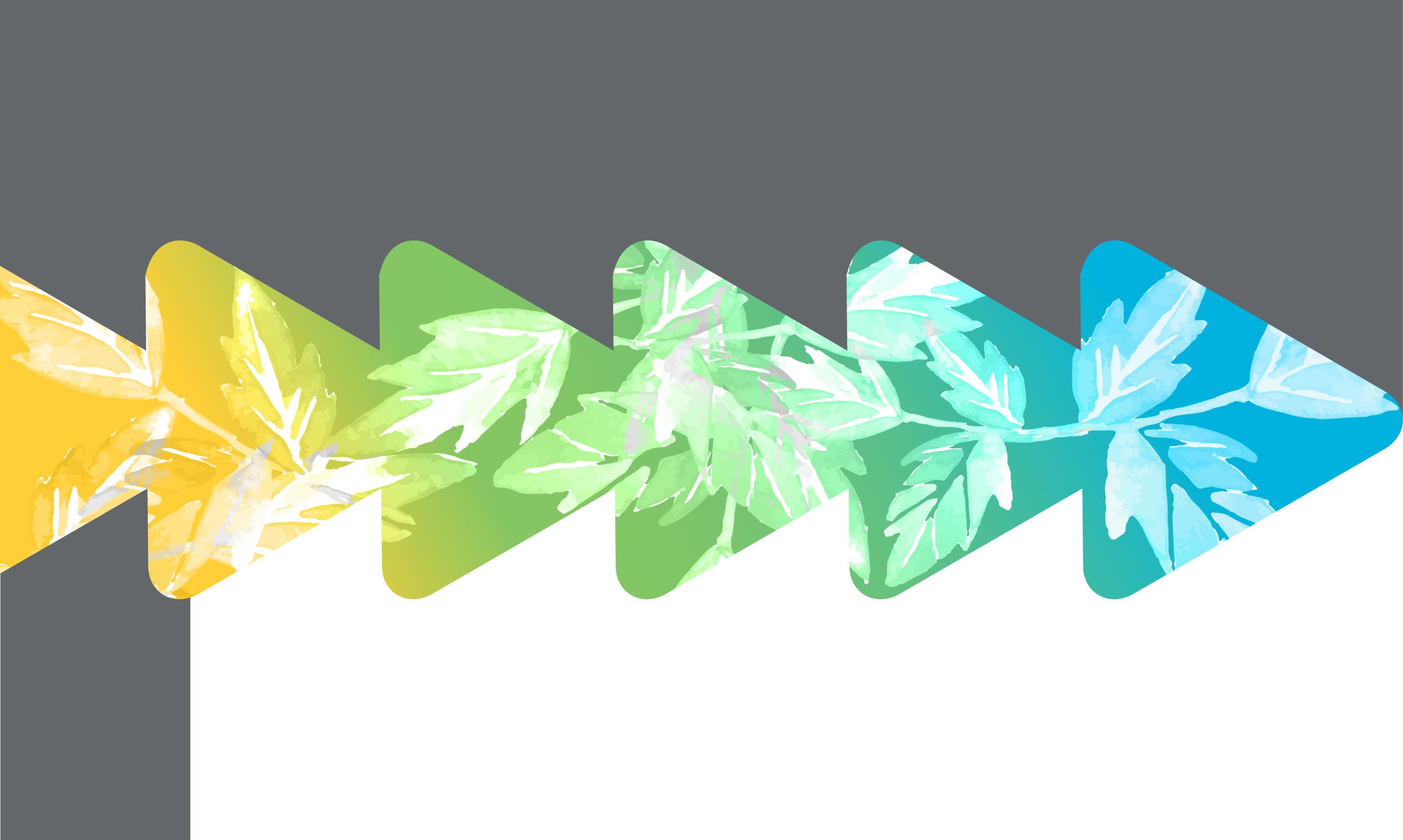 HAKARAT HATOV / ACKNOWLEDGEMENTS
We deeply appreciate the generosity of the individual contributors and institutions that support Moving Traditions:
Anonymous (2)
Charles and Lynn Schusterman Family Philanthropies
Combined Jewish Philanthropies
E. Rhodes and Leona B. Carpenter Foundation
Horace W. Goldsmith Foundation
Jack and Golde Wolfe Miller Fund
Jewish Federation of Greater Los Angeles
Jewish Federation of Greater Miami
Jewish Federation of Greater Philadelphia
Jewish Federation of Greater Pittsburgh
Jewish Federations of North America
Jewish Social Justice Roundtable of the Bay Area
Jewish United Fund/Jewish Federation of Metropolitan Chicago
Jews of Color Initiative
Jim Joseph Foundation
Lasko Family Foundation
Lisa & Douglas Goldman Foundation
Lucious N. Littauer Foundation
Newton & Rochelle Becker Foundation
Roots & Branches Foundation of the Rose Community Foundation
Russell Berrie Foundation
Shards of Light
SRE Network
SWAHA Foundation
The Covenant Foundation
The Hadassah Foundation
The Jewish Education Project
The Miriam Fund
The Wilf Family Foundation
UJA-Federation of New York
Women of Reform Judaism
Thanks also to our talented team of professionals and passionate lay leaders who provide leadership: